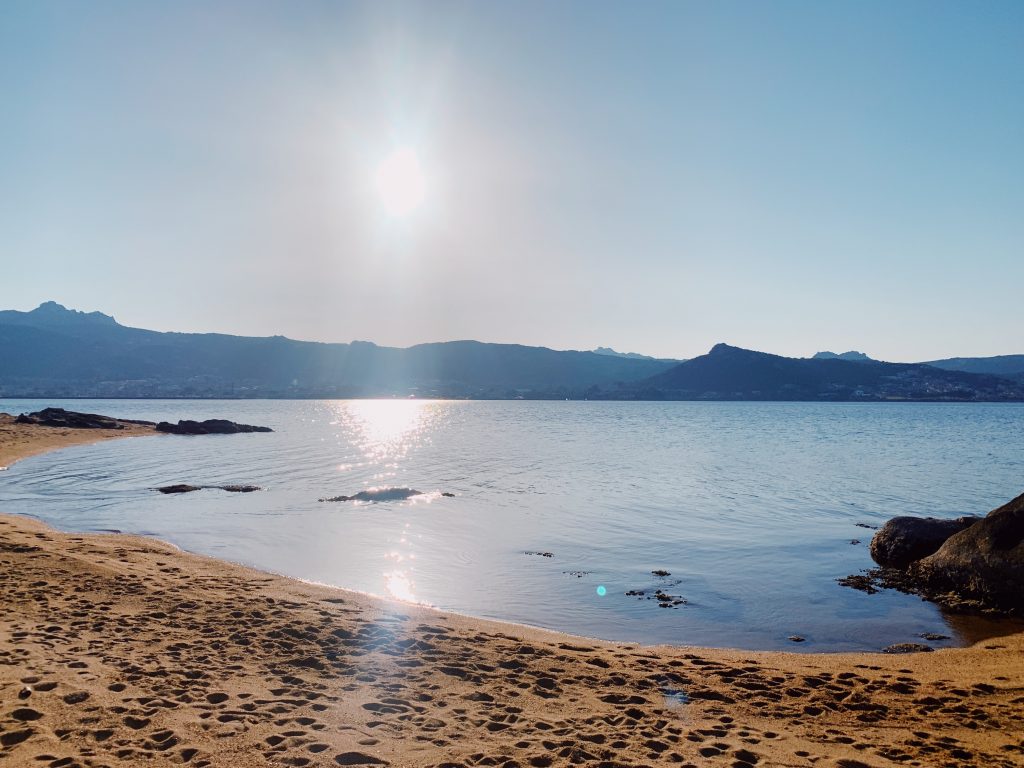 This is our favorite high summer beach, it's small, never overcrowded, and close to the house ( 15 min by car ). It is certainly not a Costa Smeralda beach with crystal clear water but it's very pretty especially if you walk a bit along the coast back in the direction caniggione. It has a small bar and usually, you can bring your dog if he is well behaved and you keep it on the lead.
Check our Map for directions. Make sure you drive all the way down to the Bar. From the parking behind the Bar take the very left path leading down to the beach.
A good beach on a windy day since it is pretty wind-sheltered .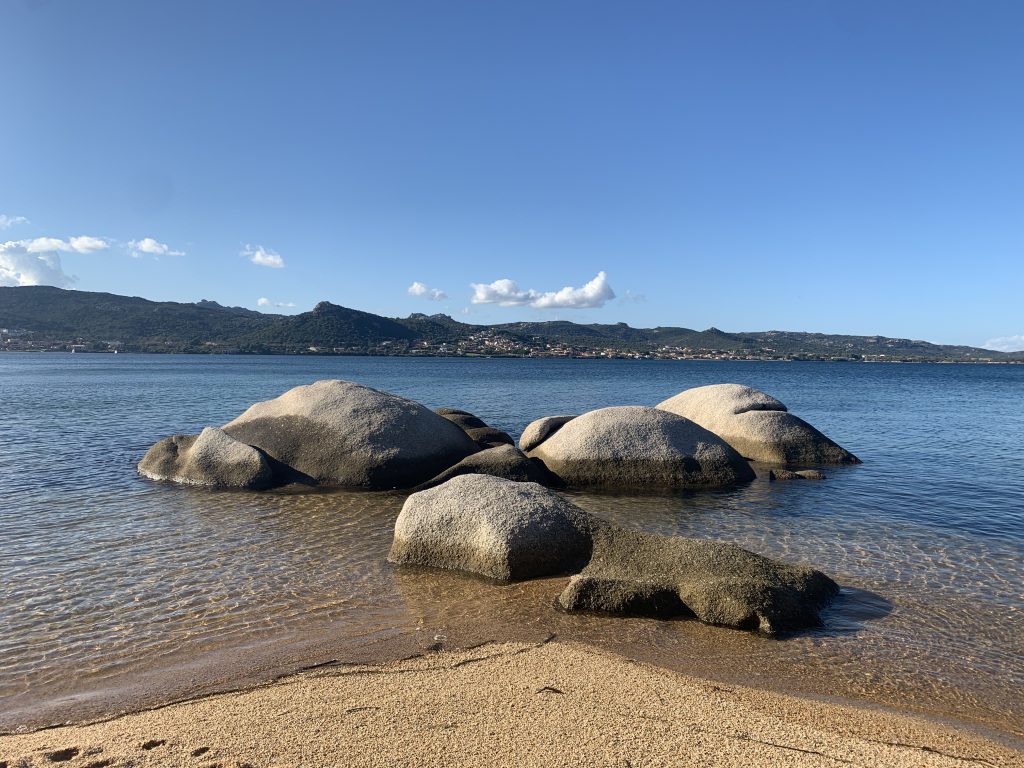 ---