Fed up with beach life? The outdoor is spacious enough that you can easily spend your days in the shade reading and listening the birds whistle.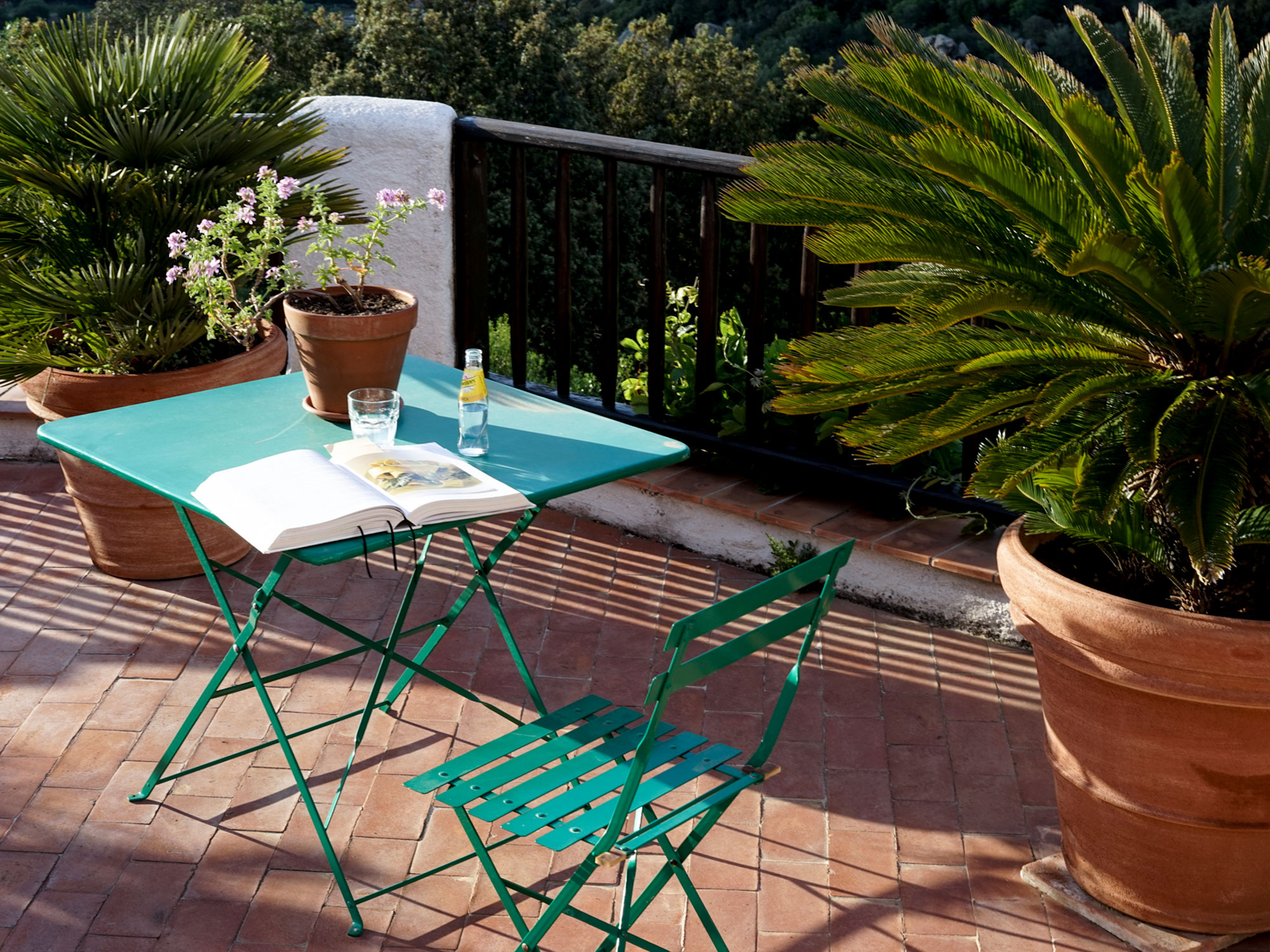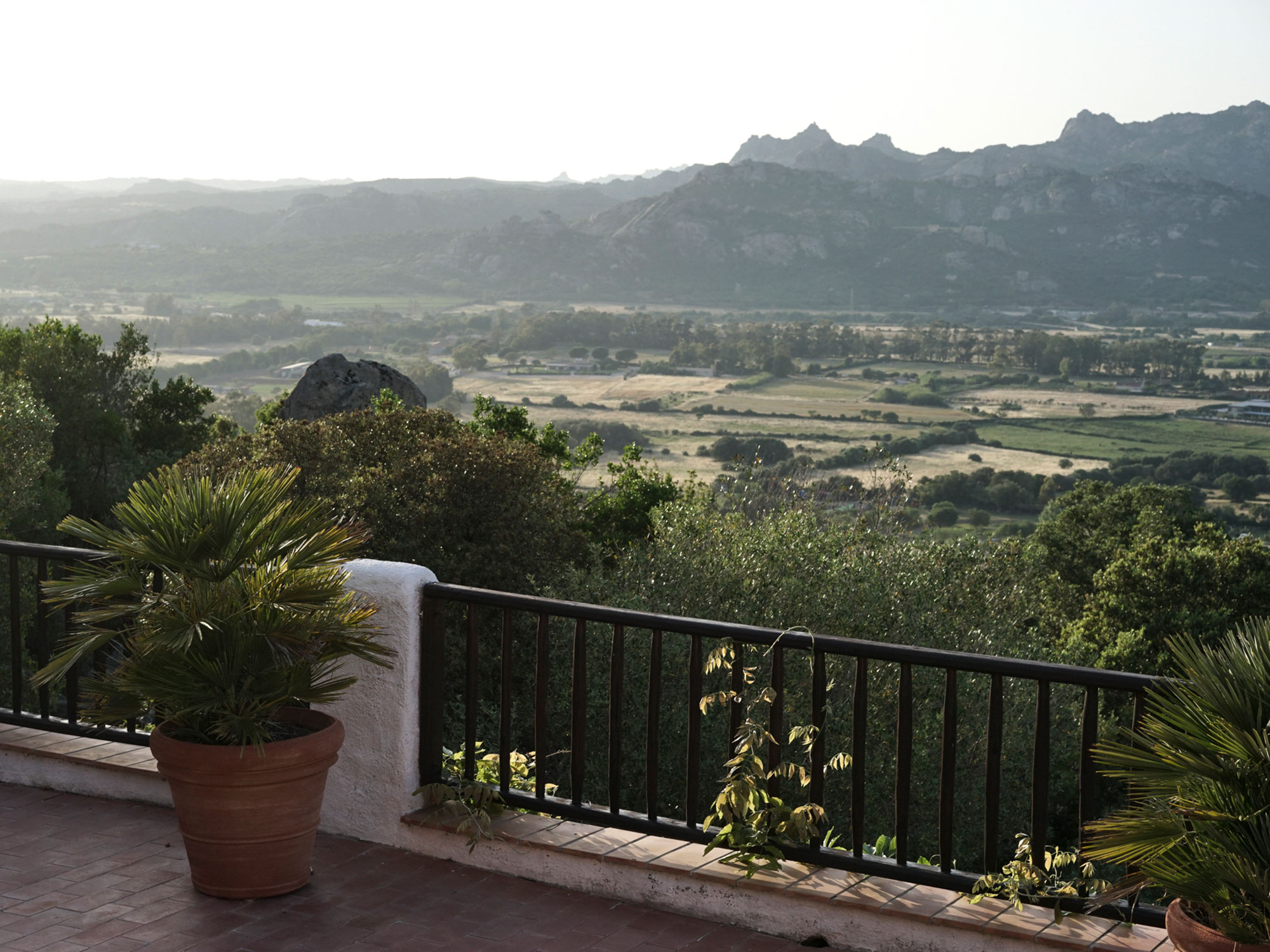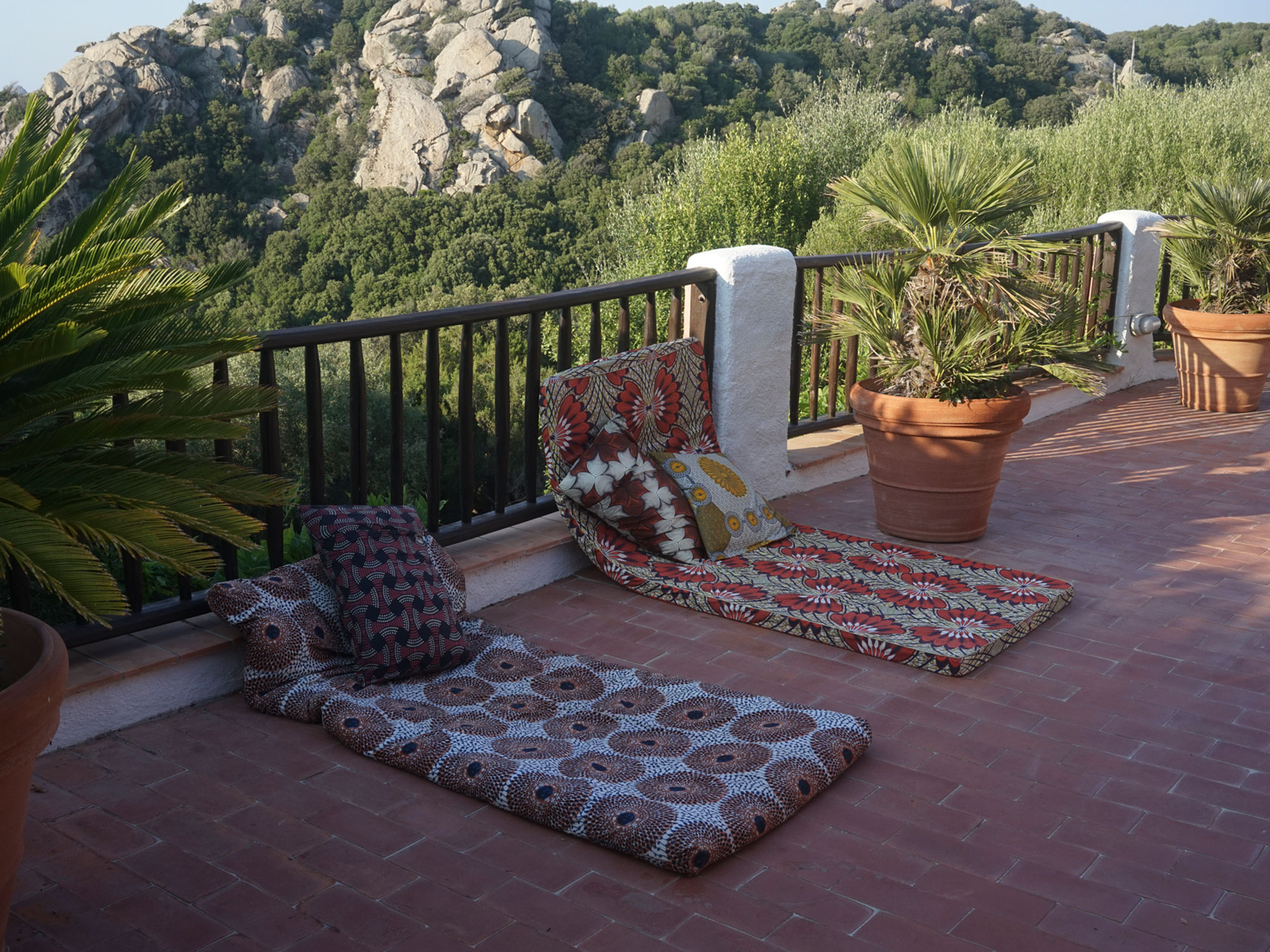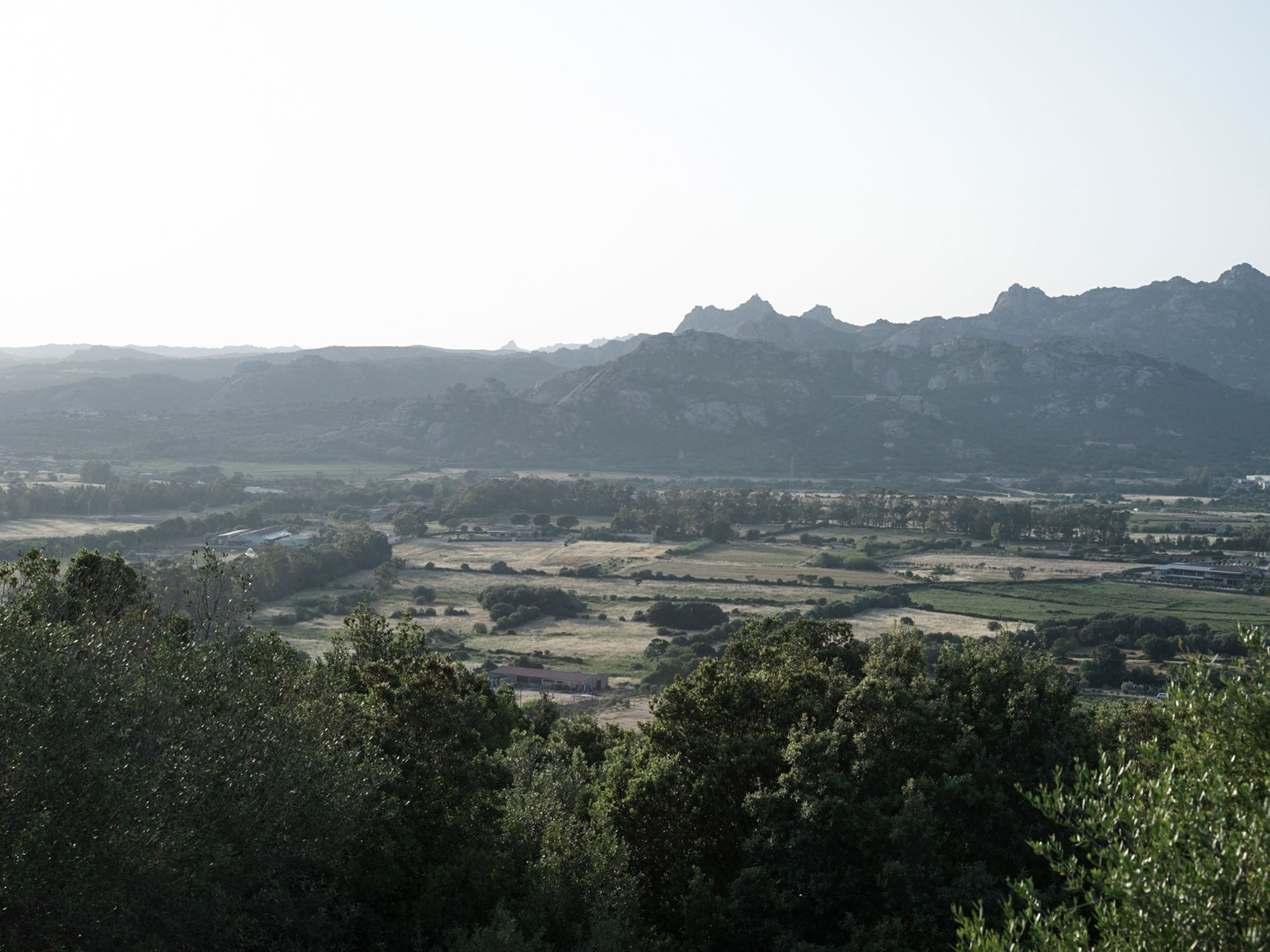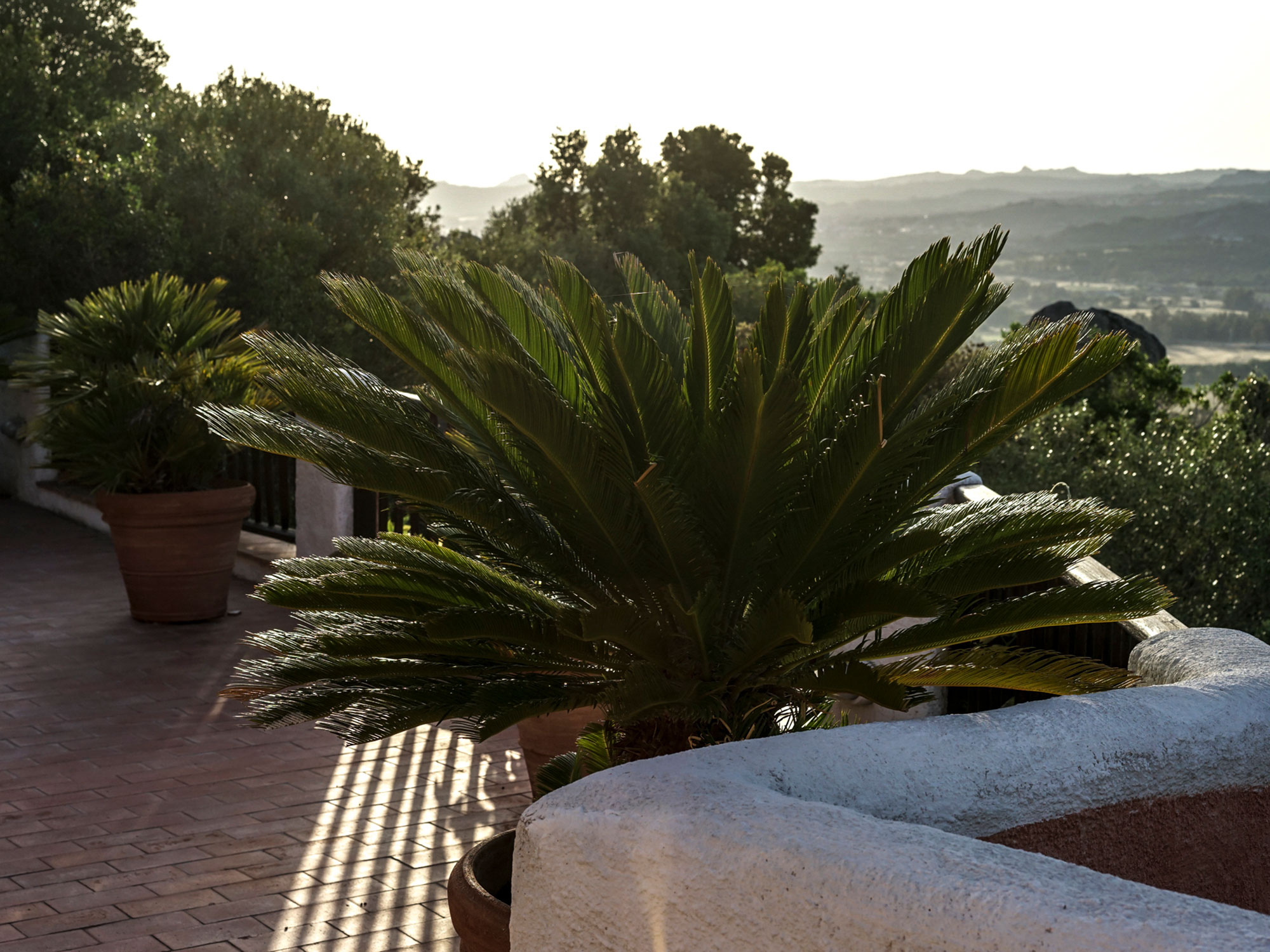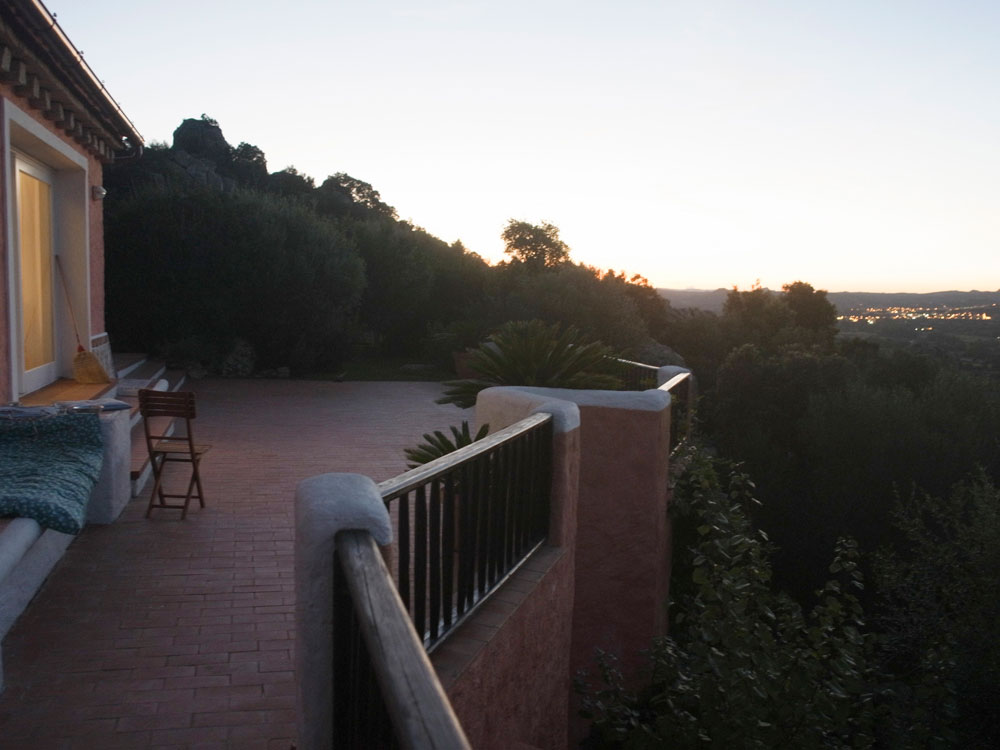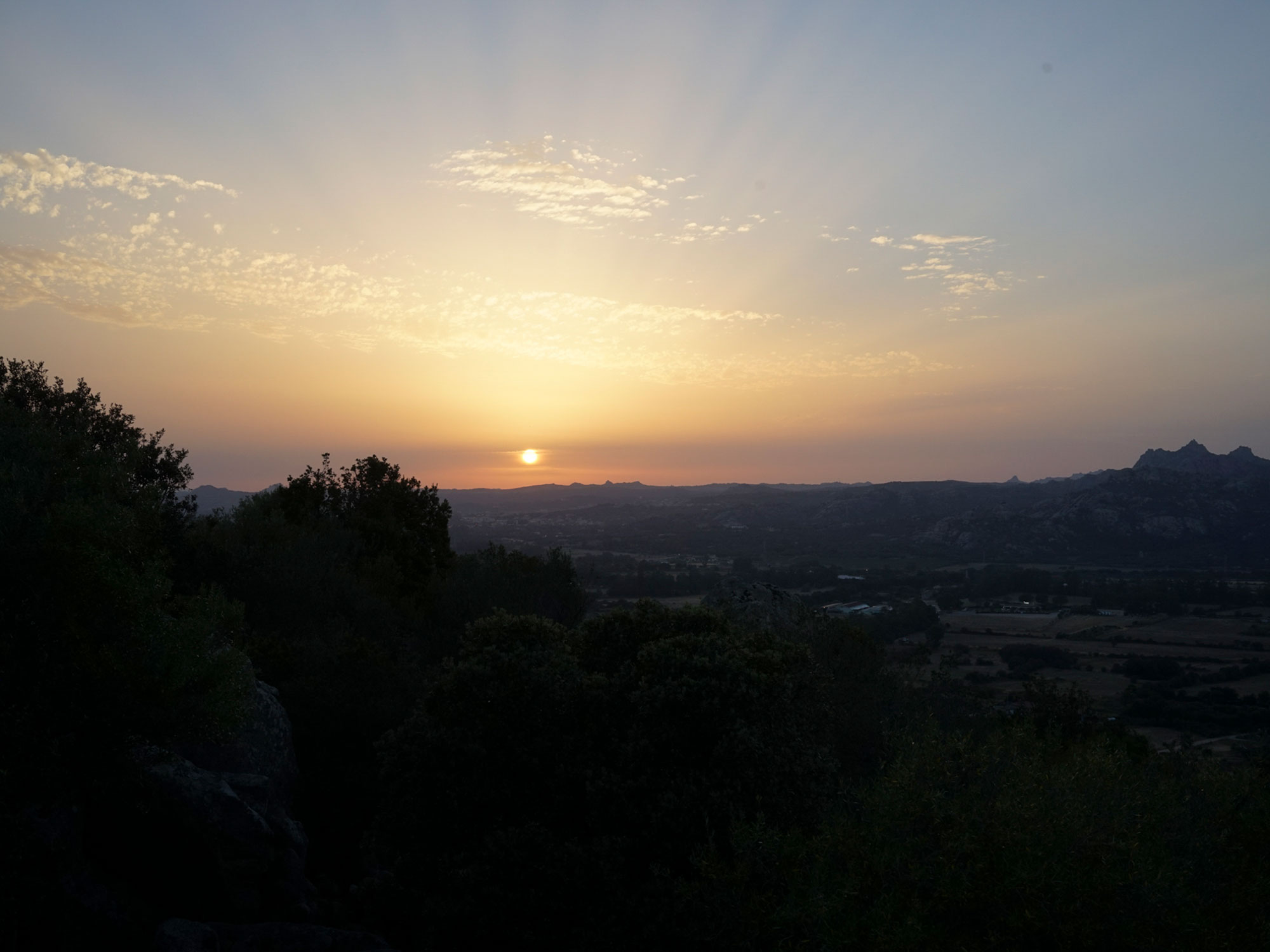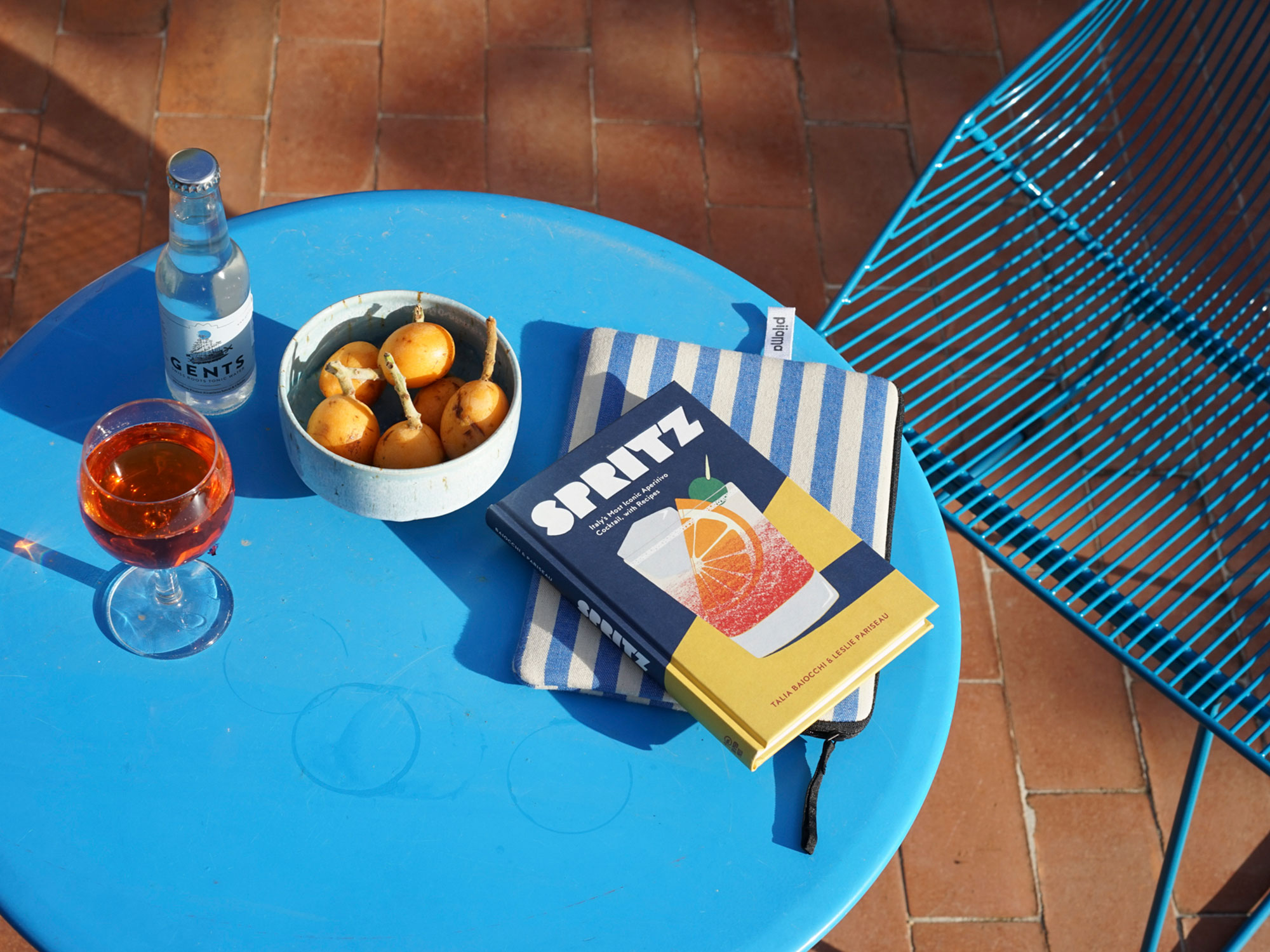 From the living room the  sliding doors open to the big terrace. From here you have a stunning view over the plain of Arzachena. In the distance you see the Canigione and the sea.

This is the place to watch the spectacular sunsets.



The back of the house opens to the patio. A shady flower paradise.

Here you find the big stone table which is ideal for brunches or a card game in the afternoon.

It can be very windy in Sardinia and the patio offers shelter from the wind.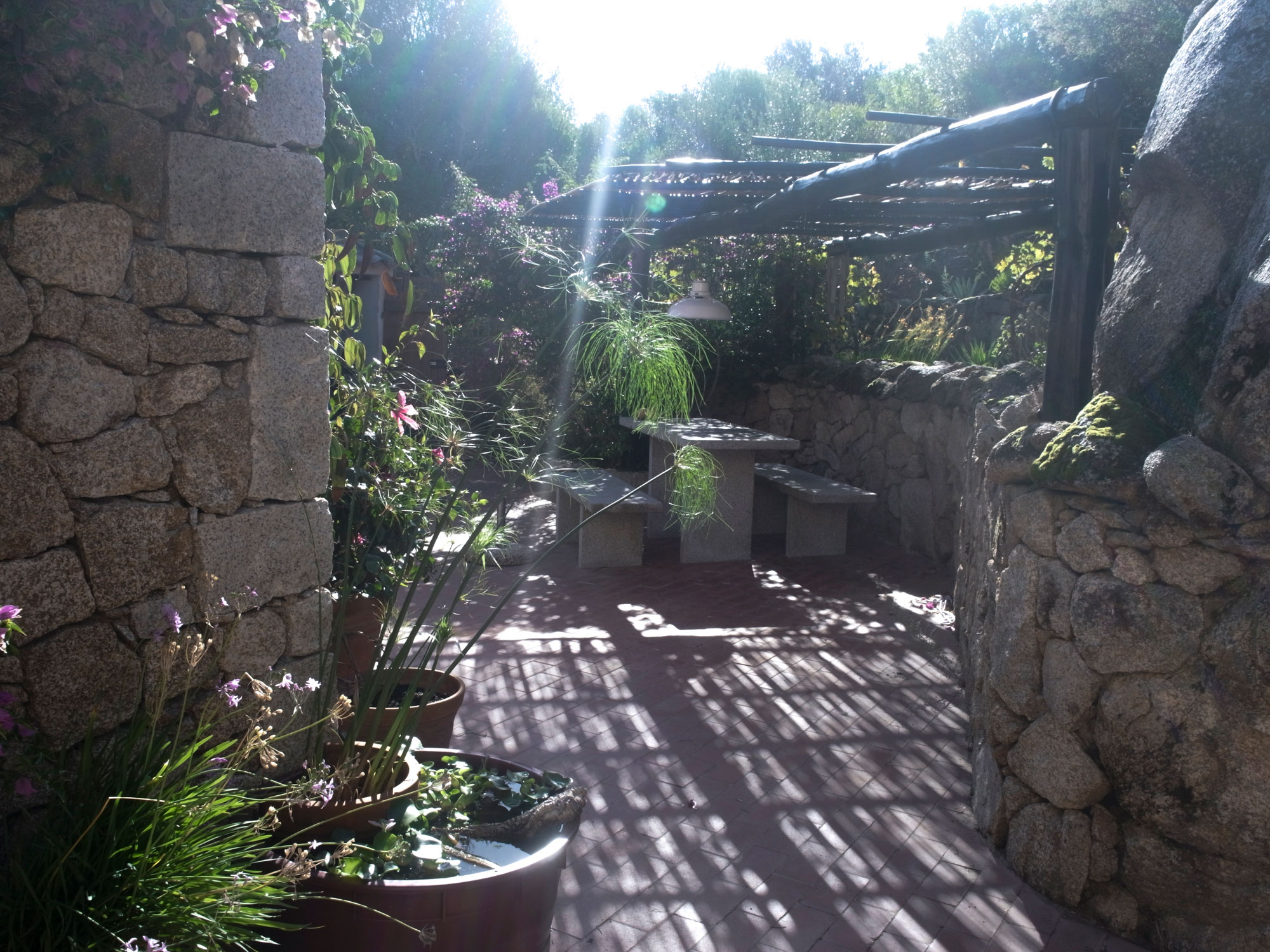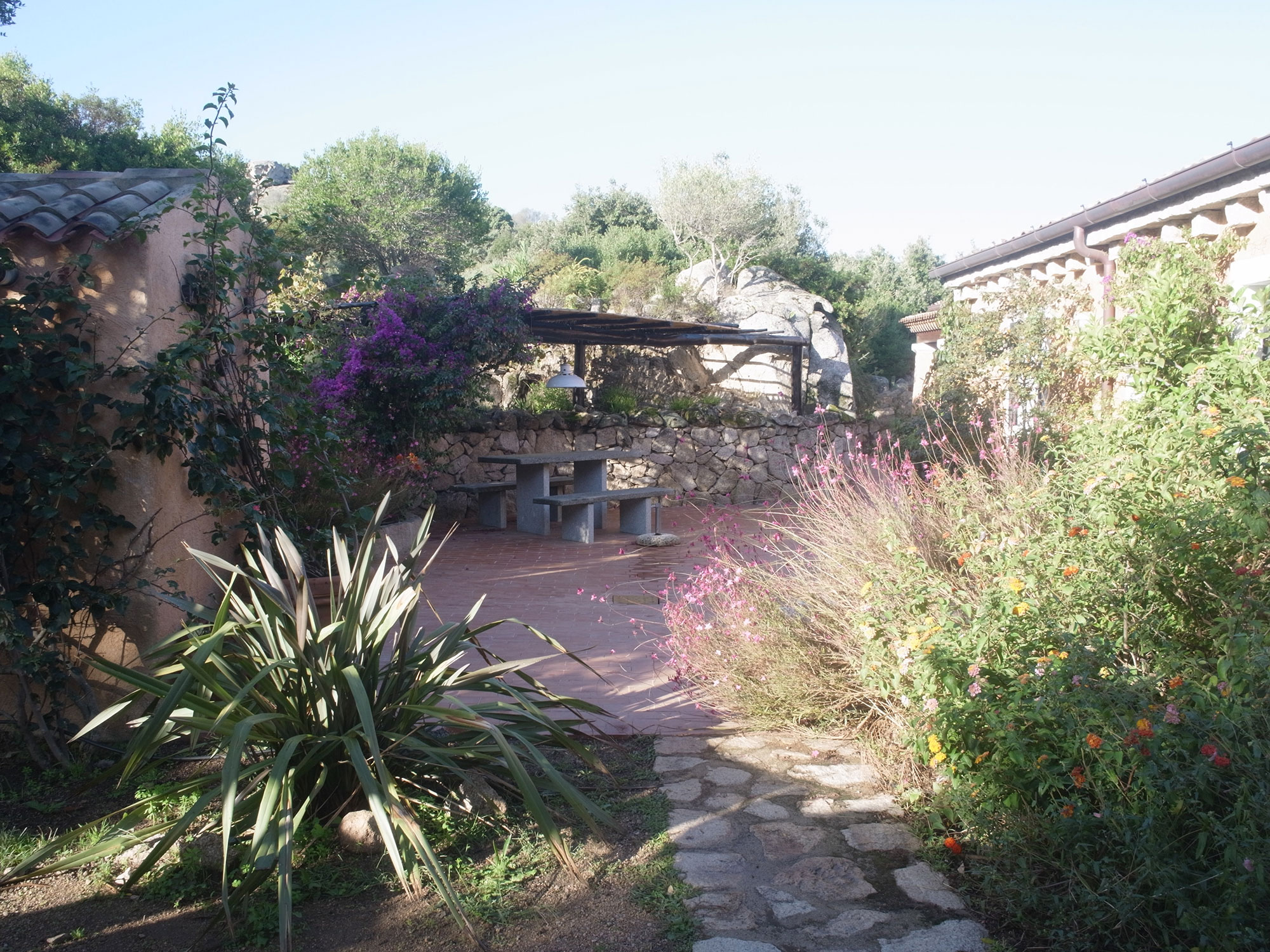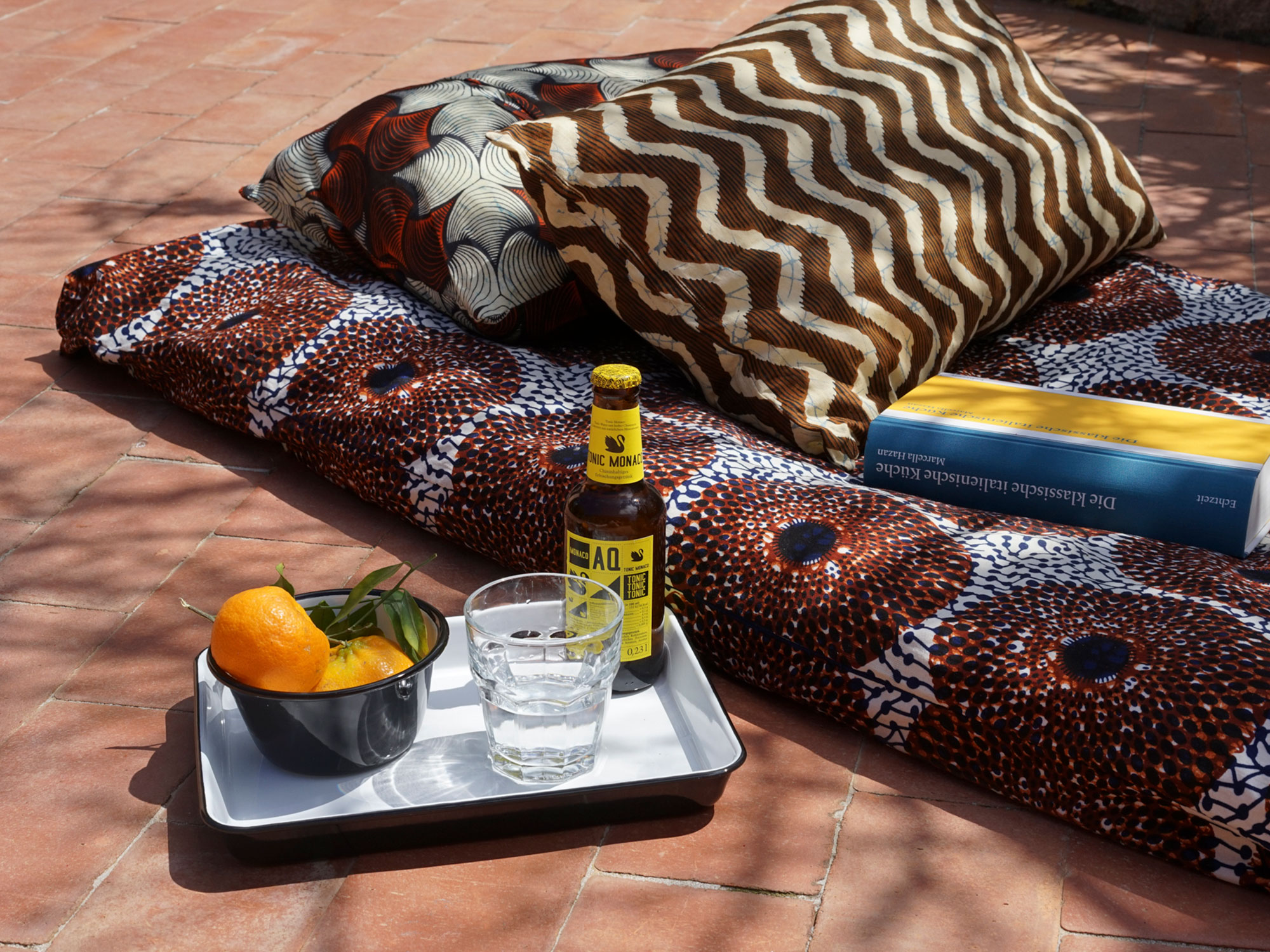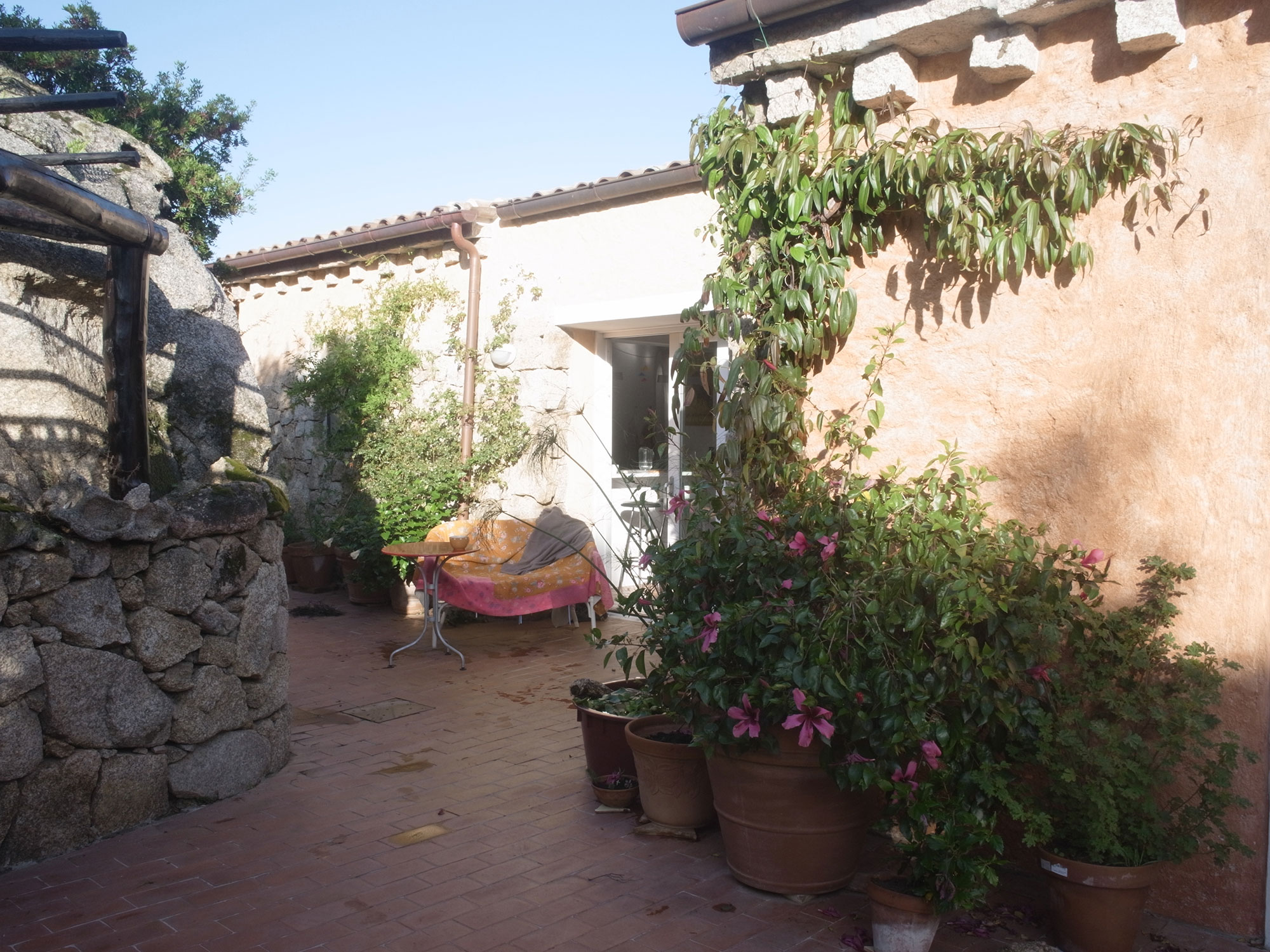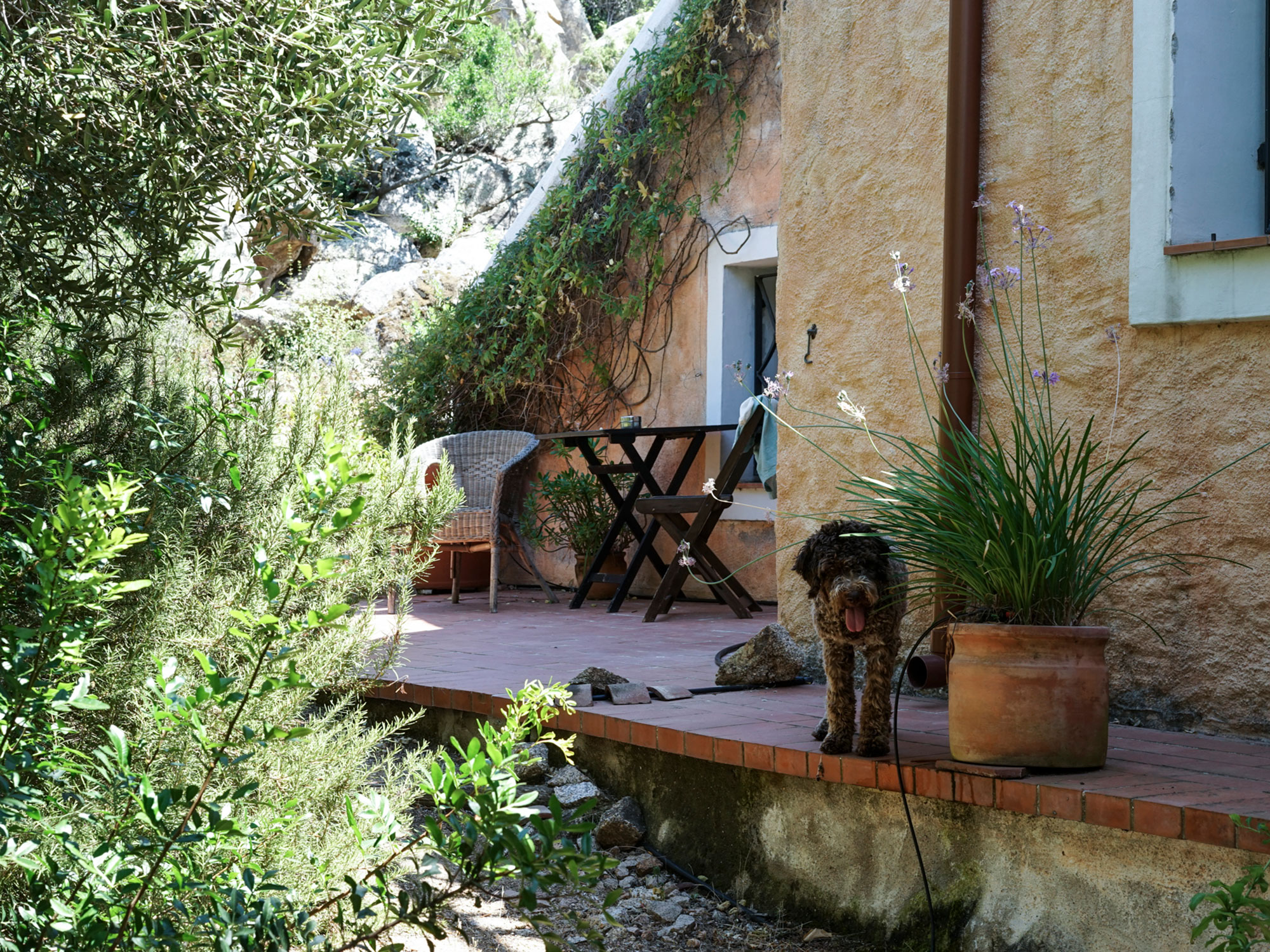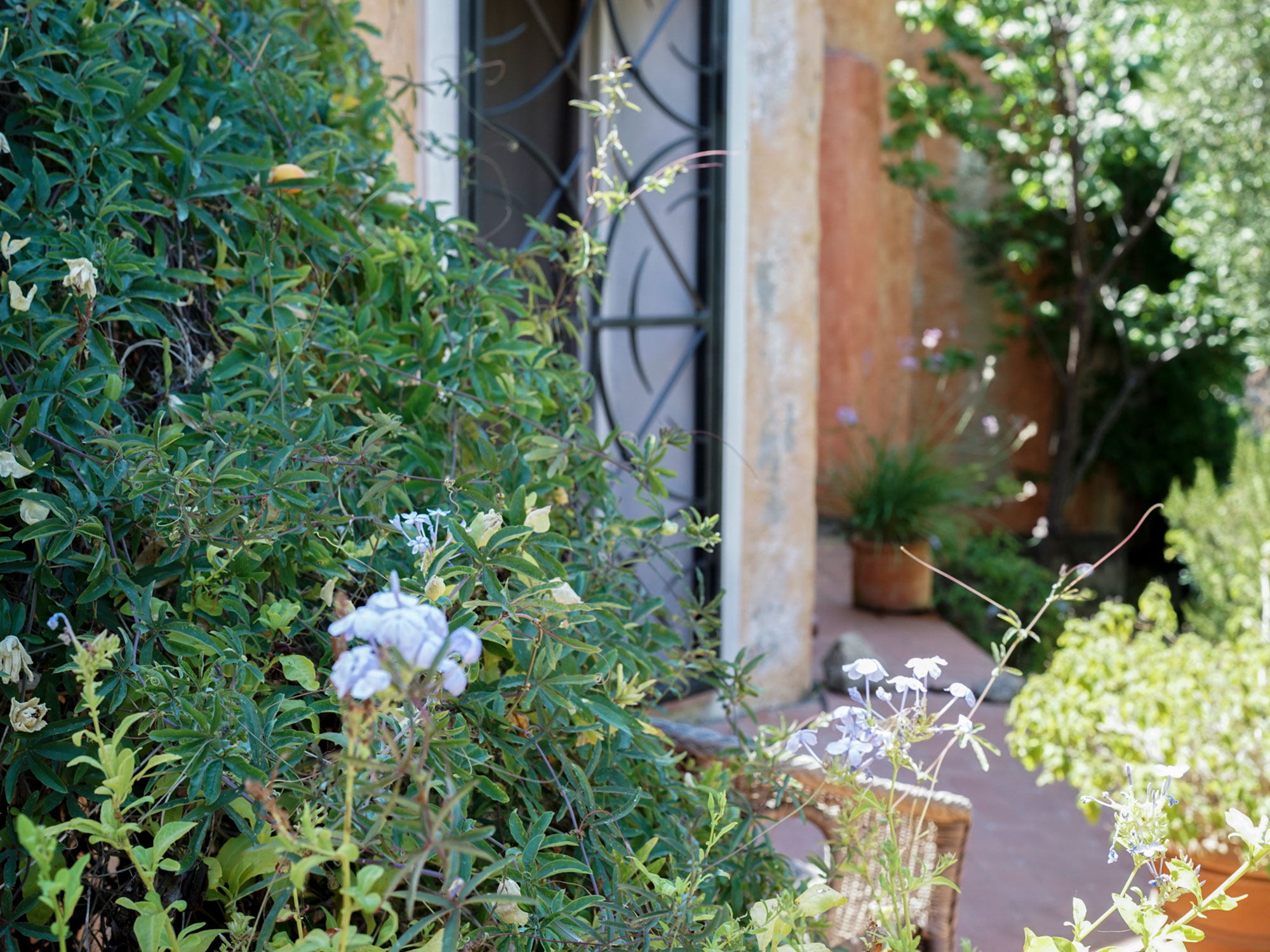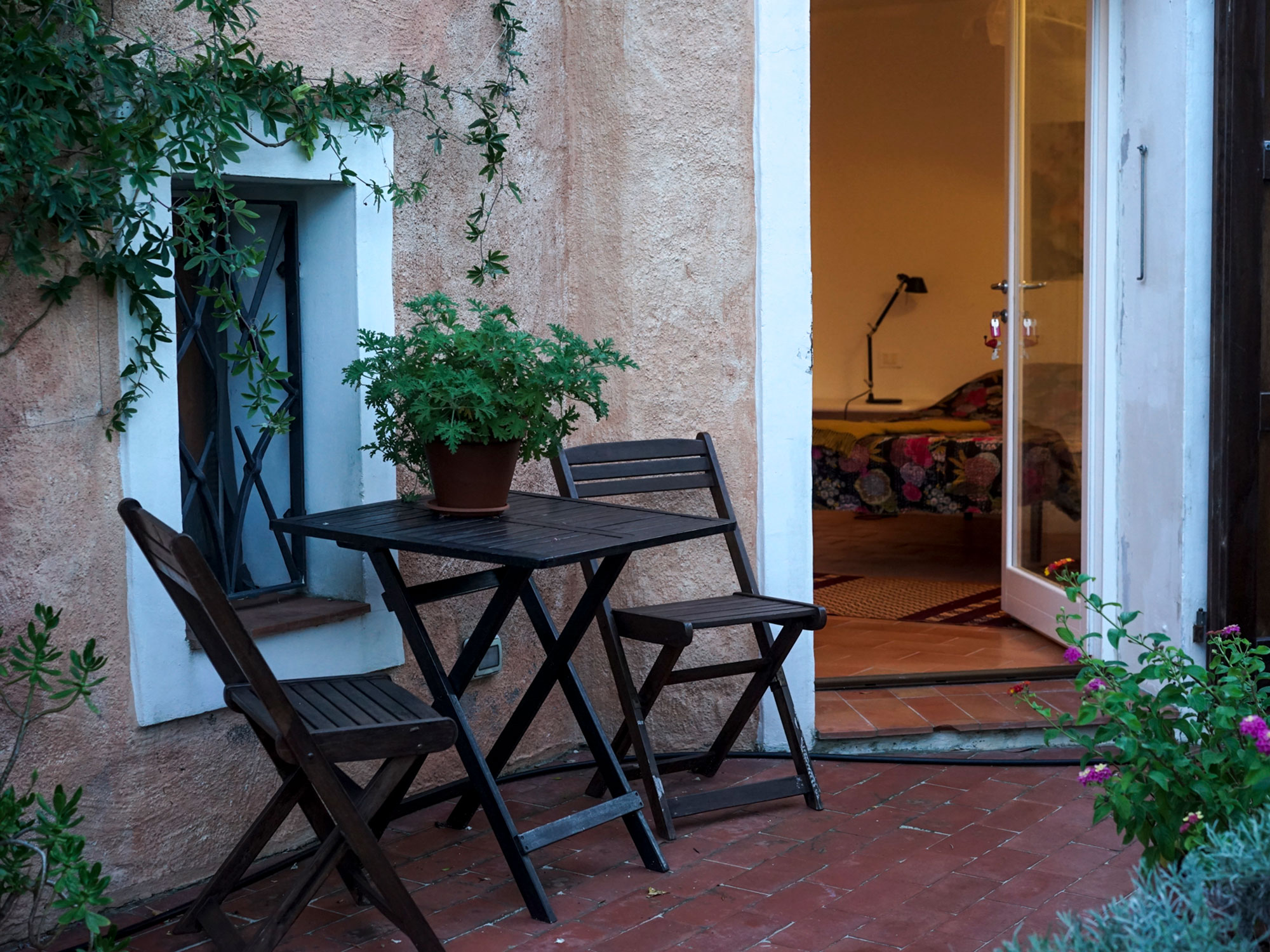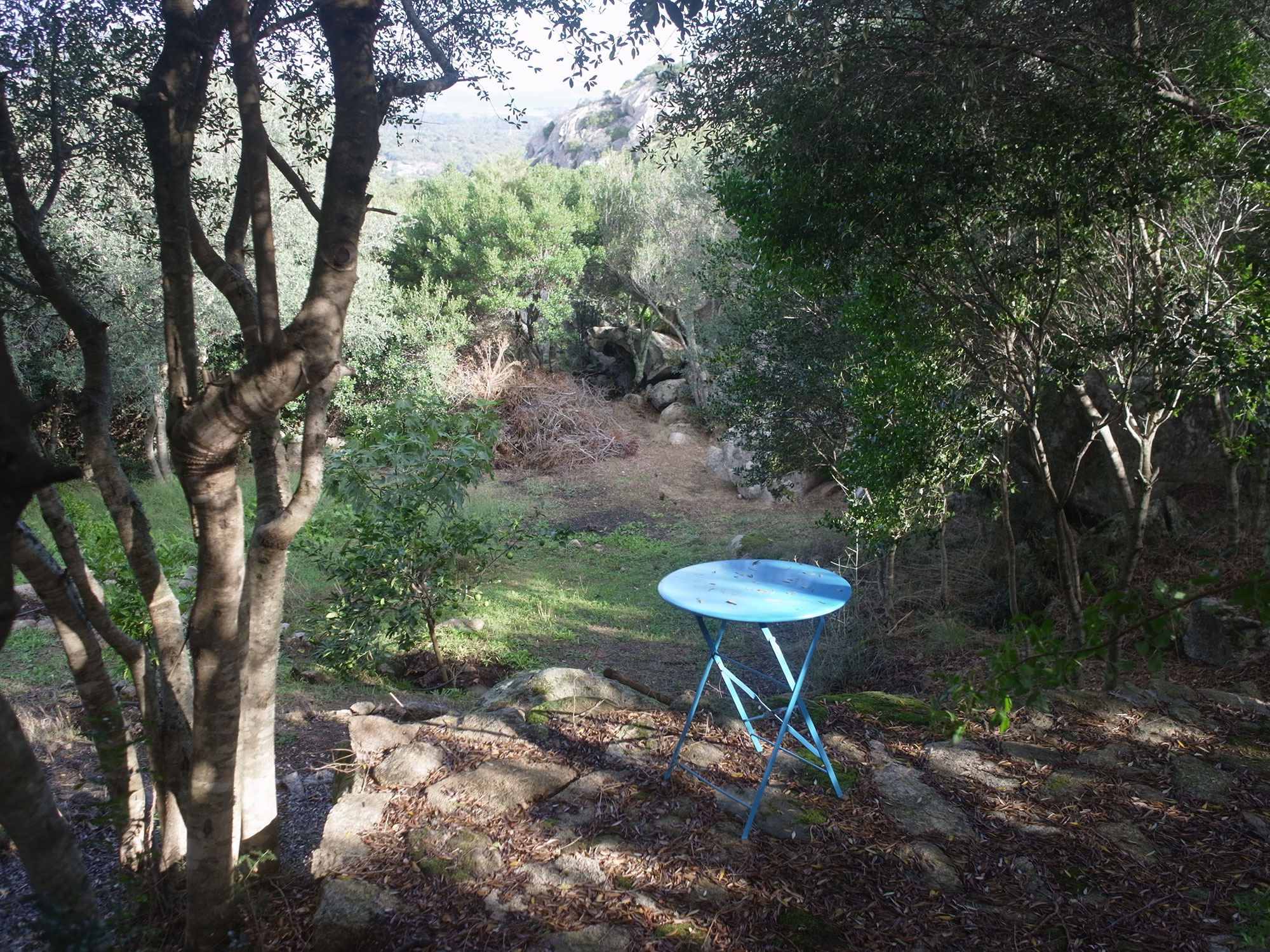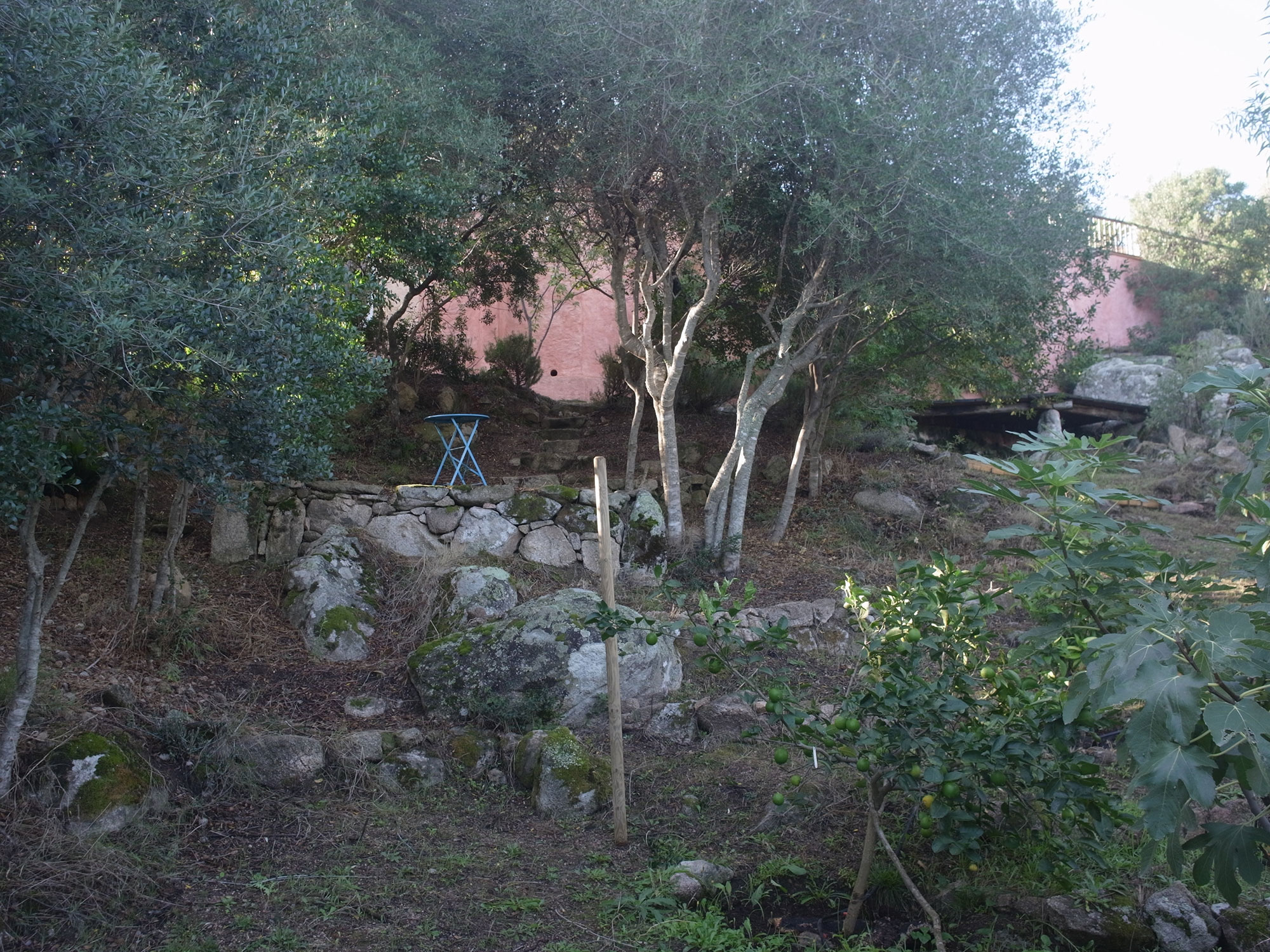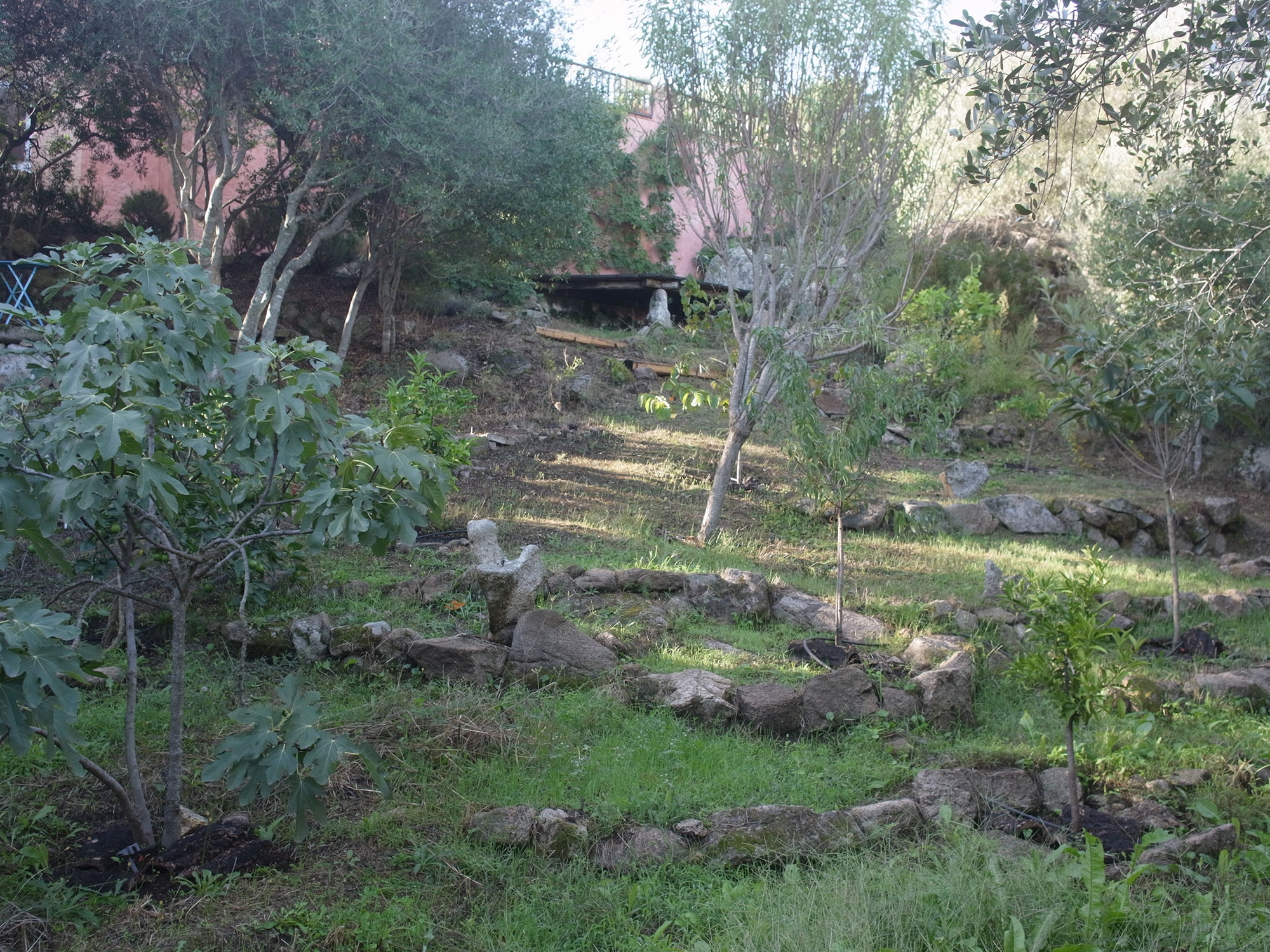 The two rooms downstairs have their own sitting places.
These are two quiet and very private rooms.
From here a path leads  into the orchard.

Hidden among the fruit trees are to very shady reading spots. 
In search for a way to have a structural garden without using to much water on this dry island we came across the amazing work of Oliver Filippi .
The dry garden, once properly established will hardly need any watering at all. All the plants growing in this garden are native to the countries around the Mediterranean.
In the middle of the dry garden you will find the outdoor shower.
What a pleasure to have a shower here in the morning or after the beach in the last light of the day.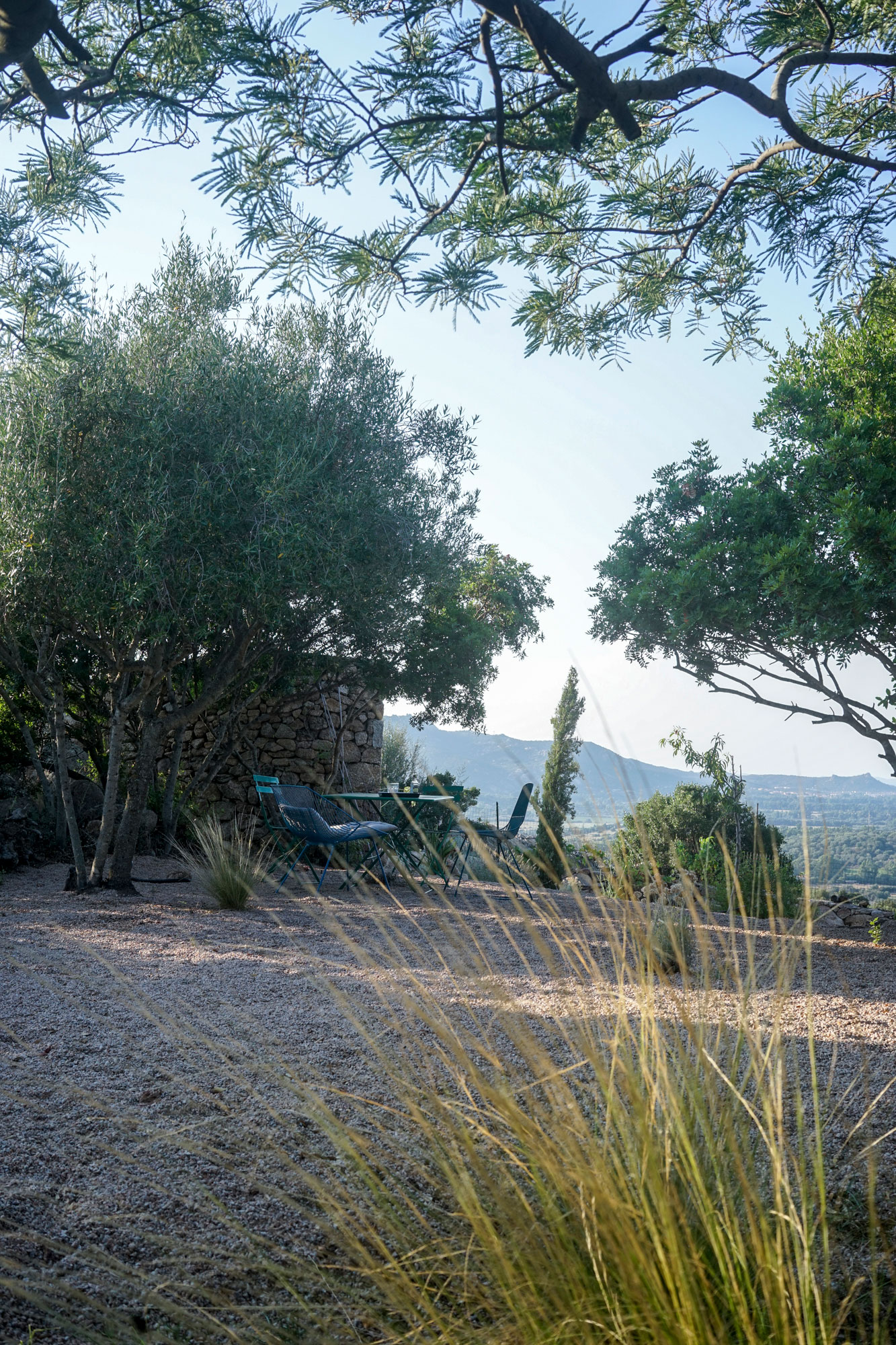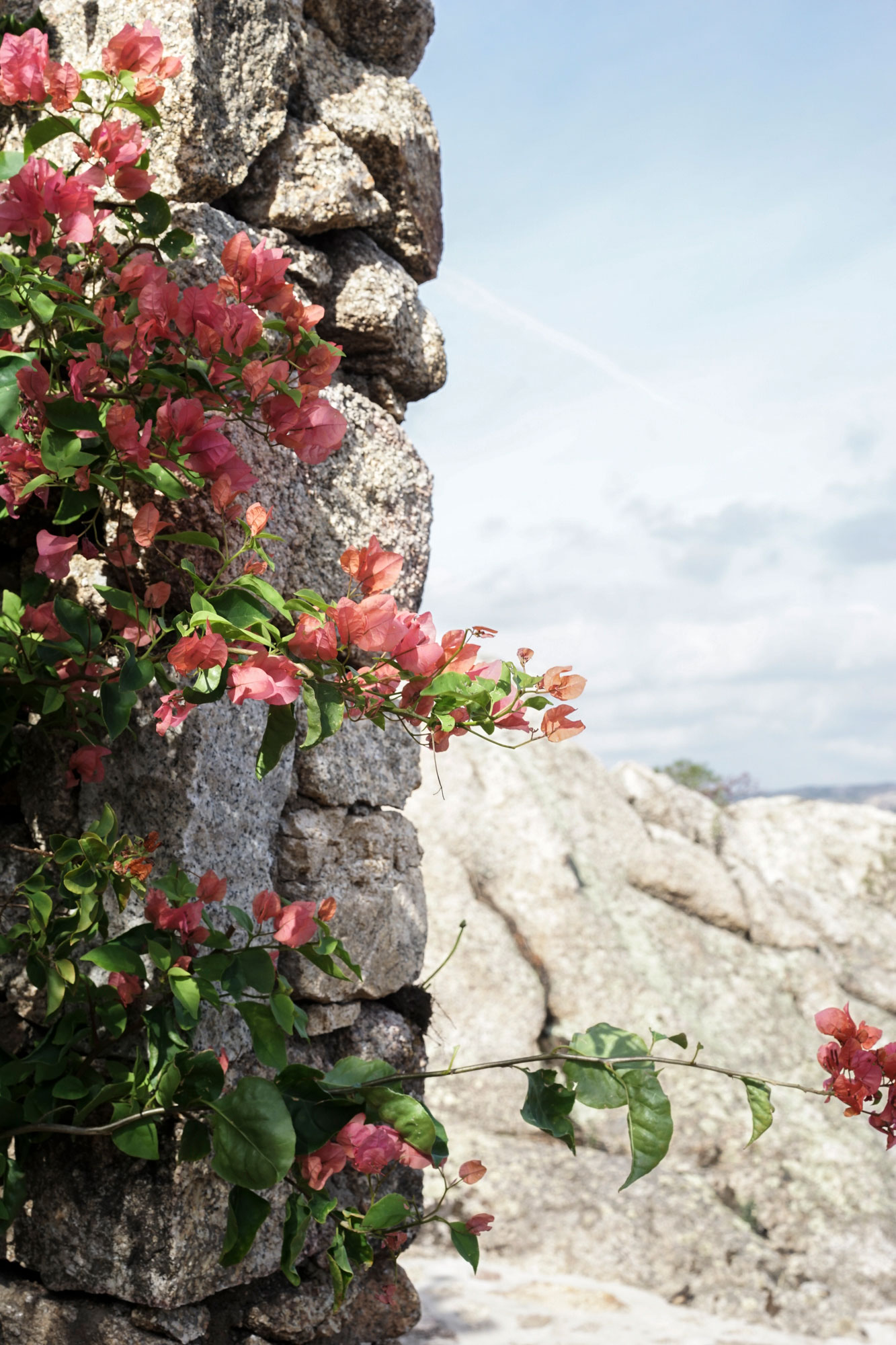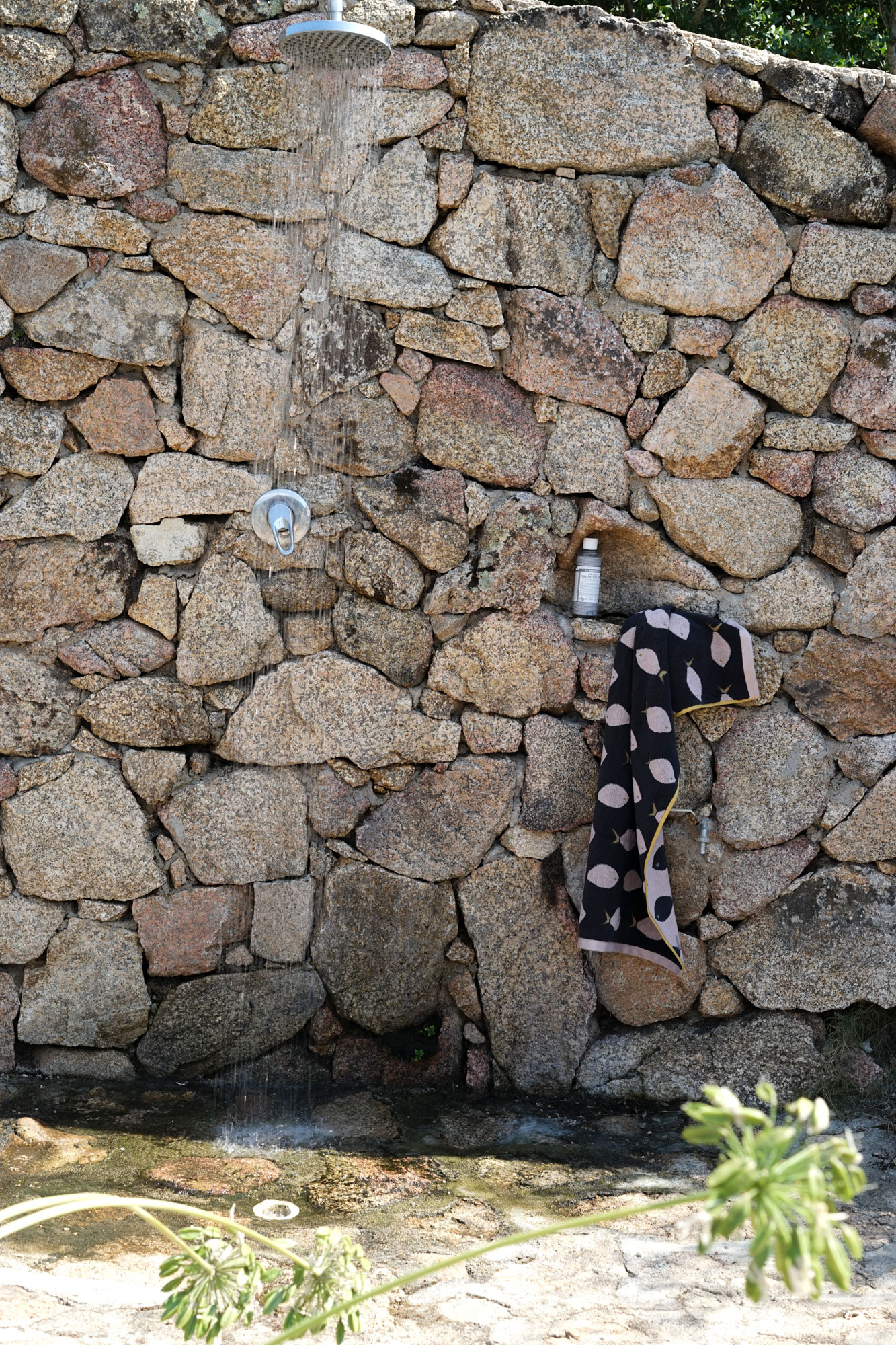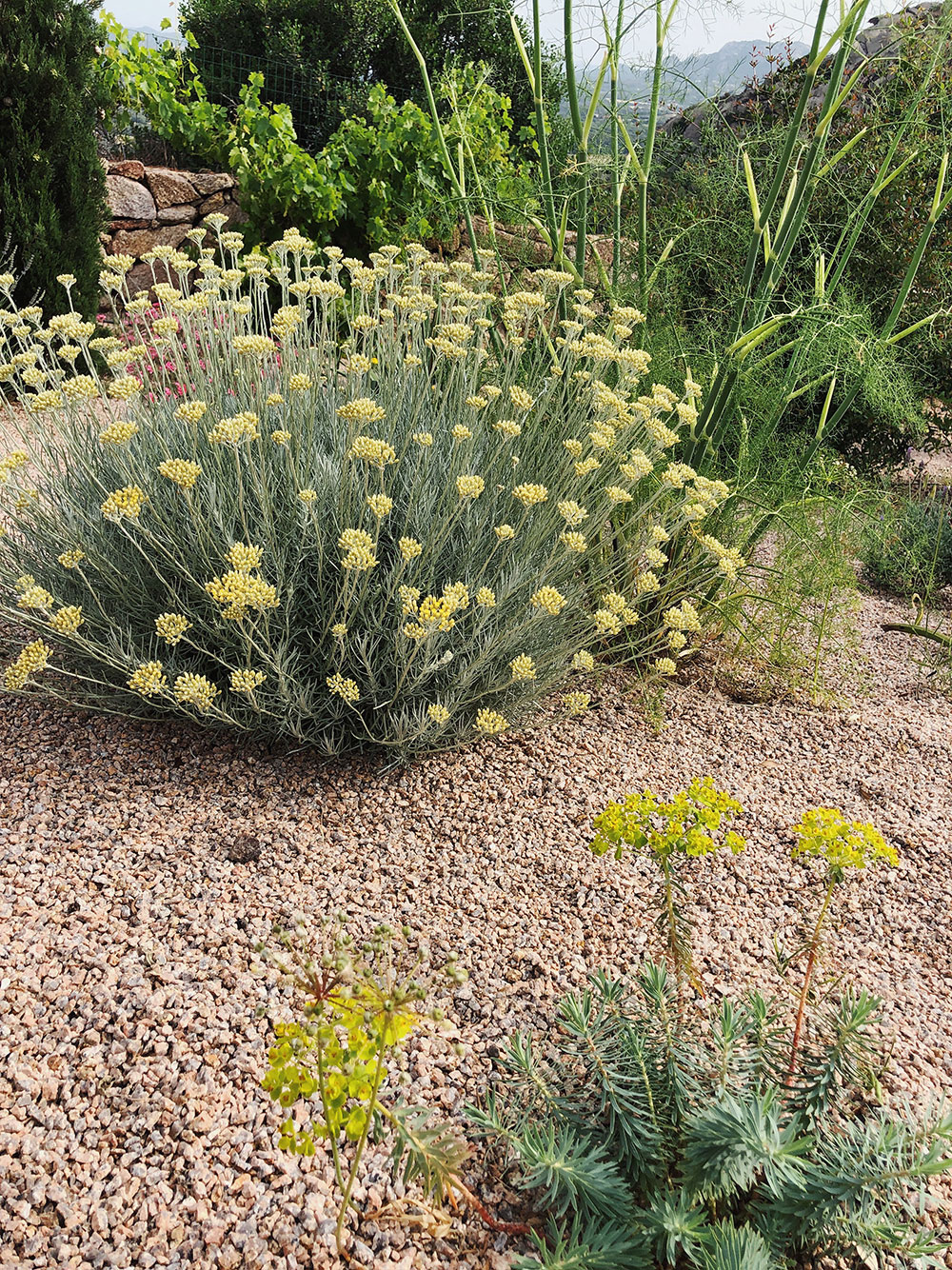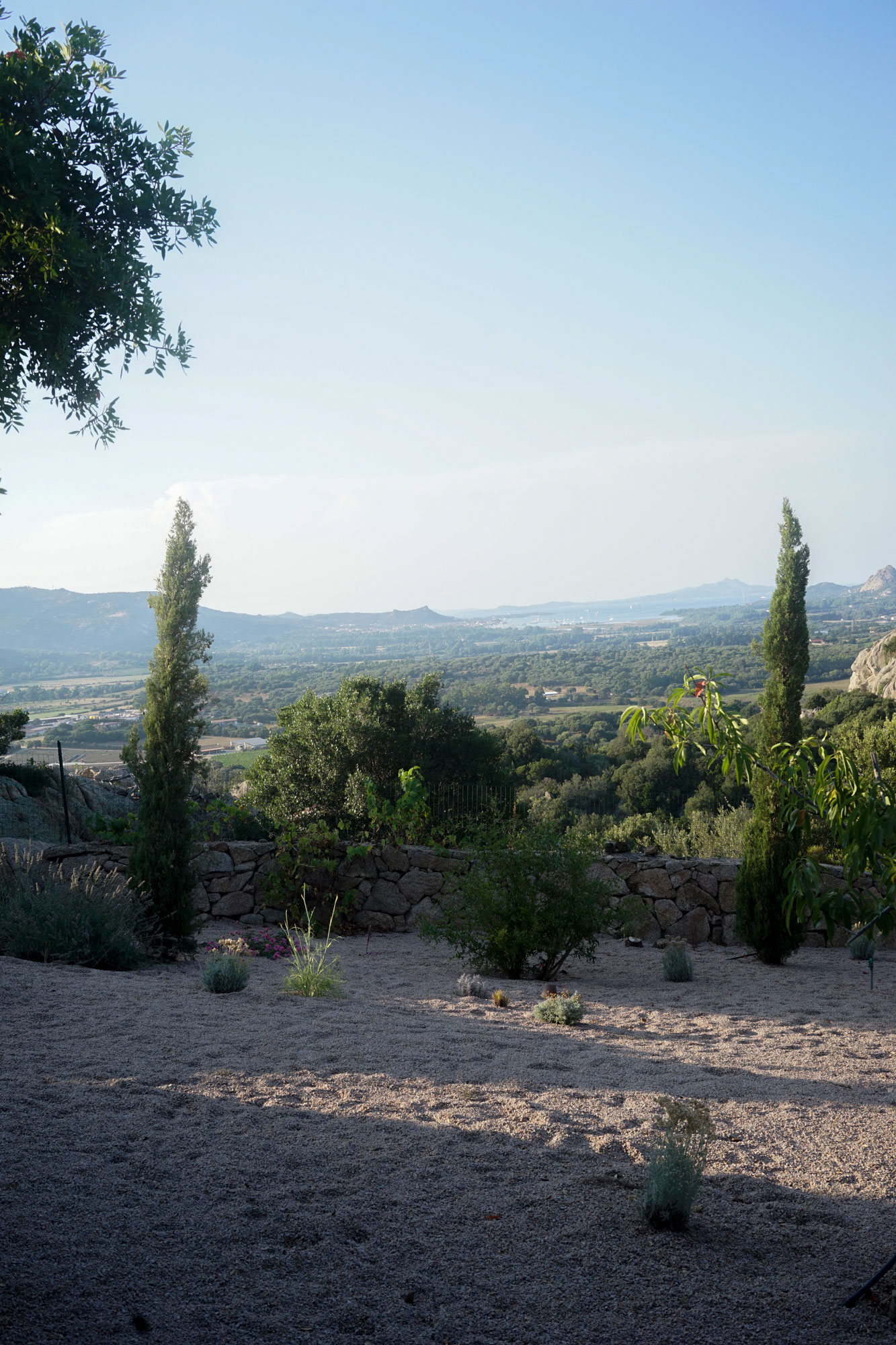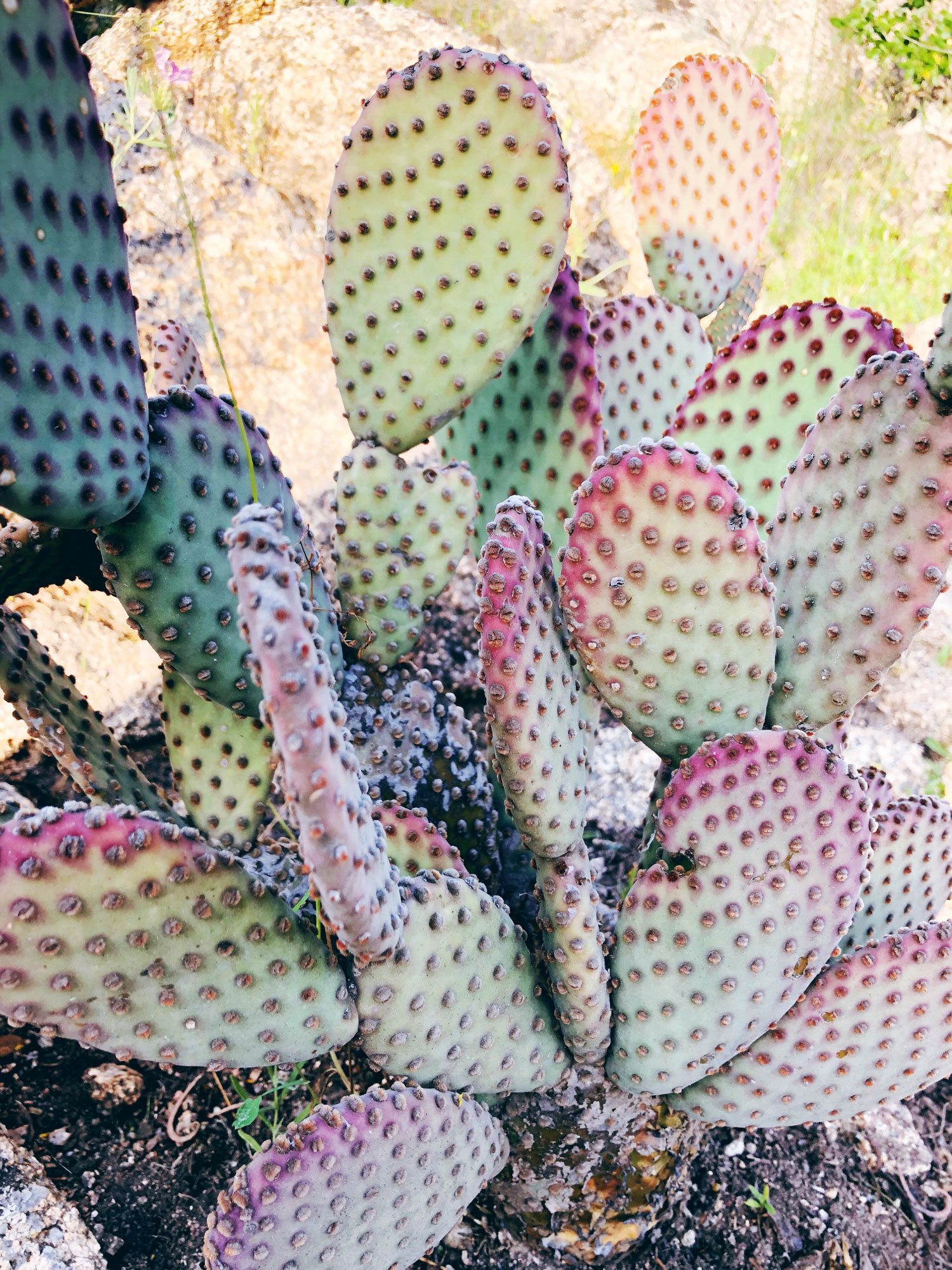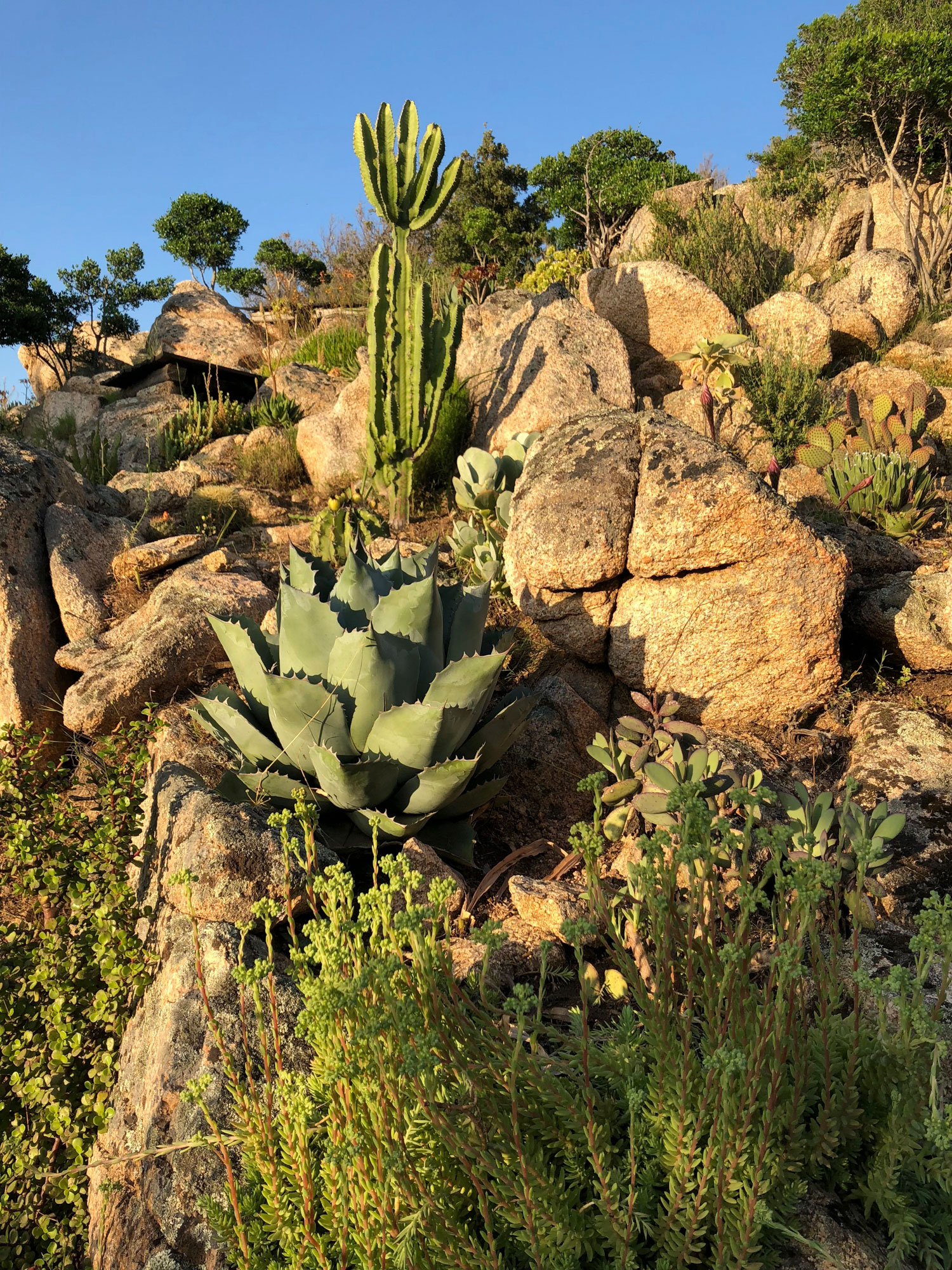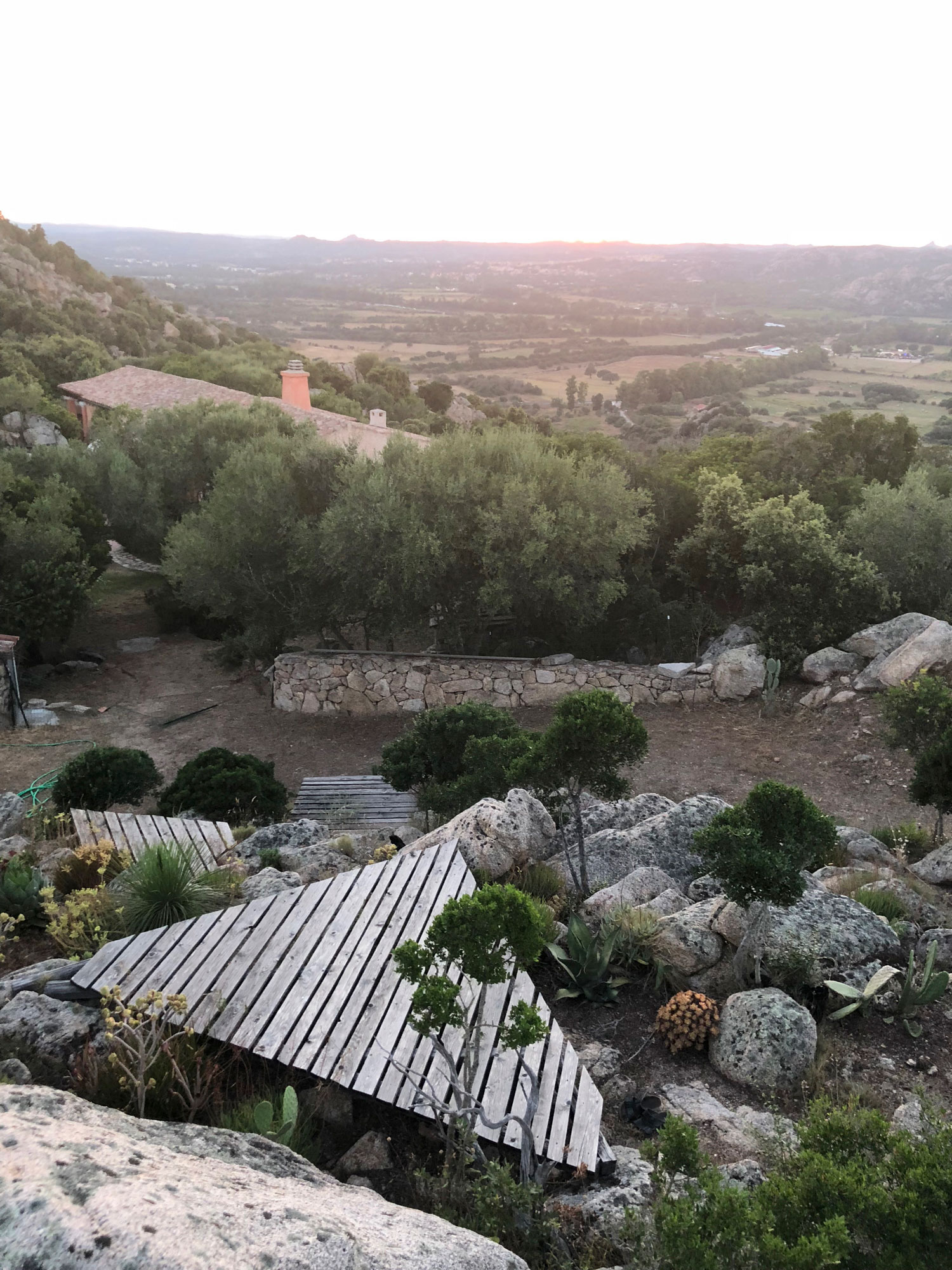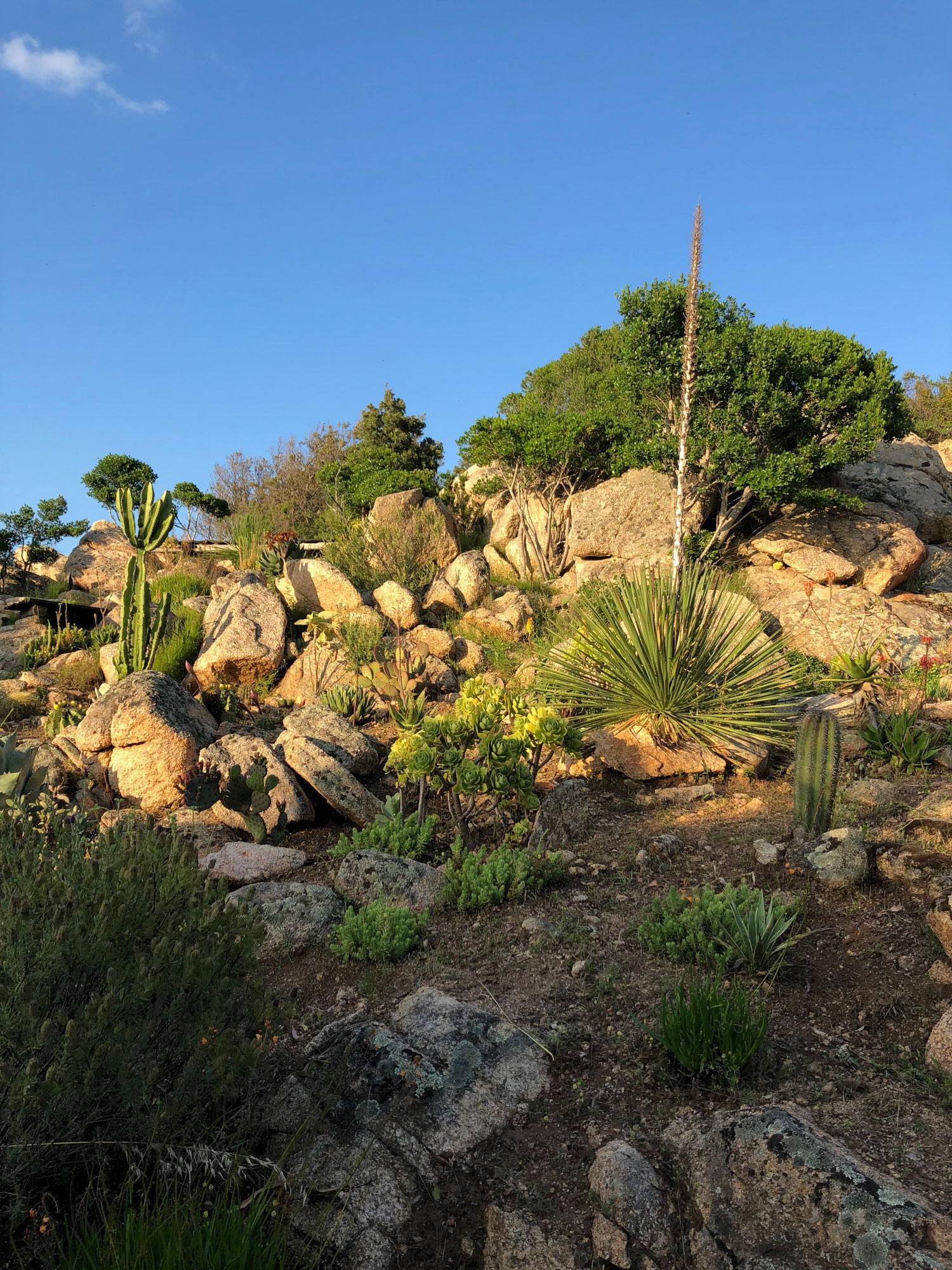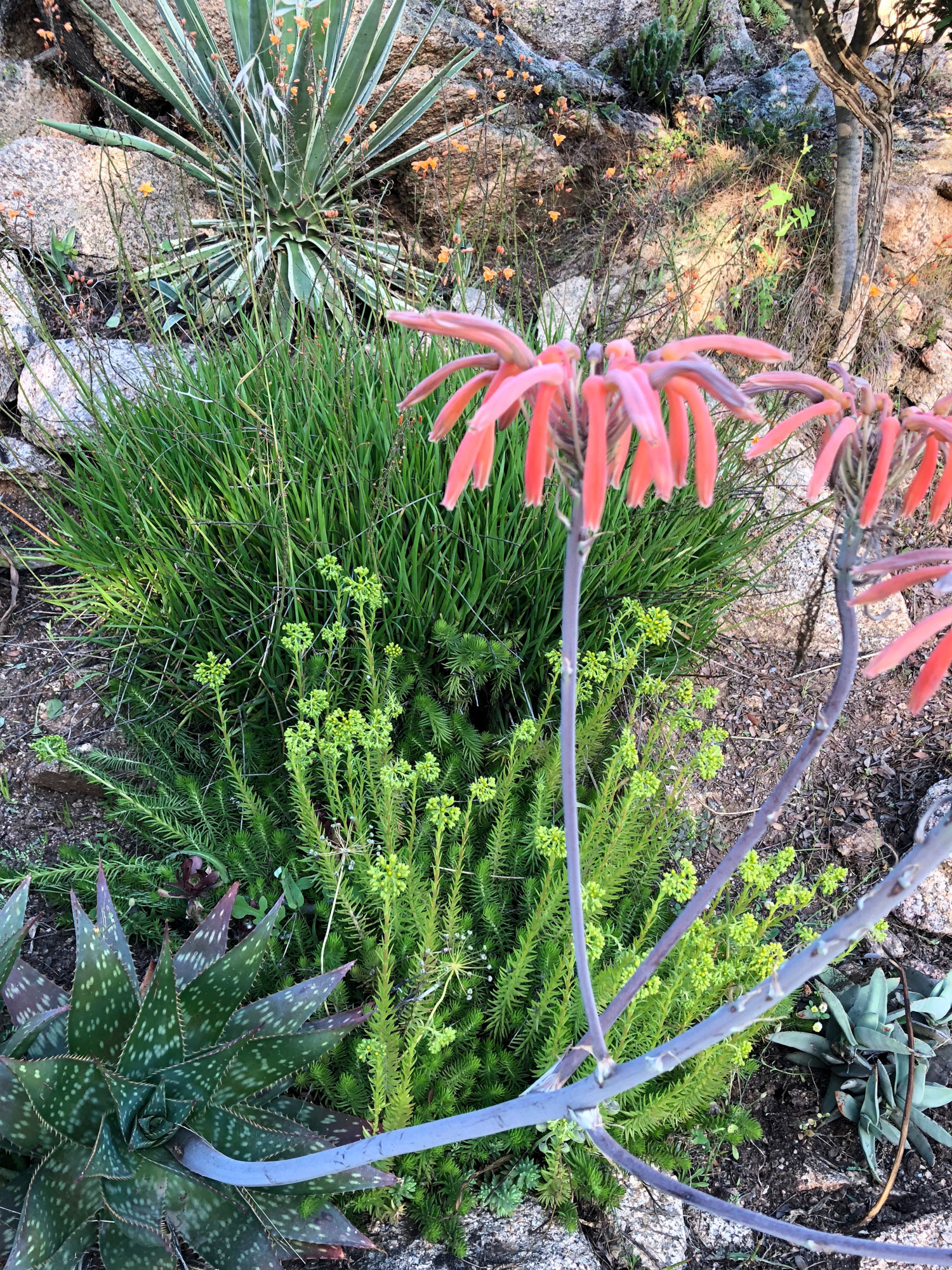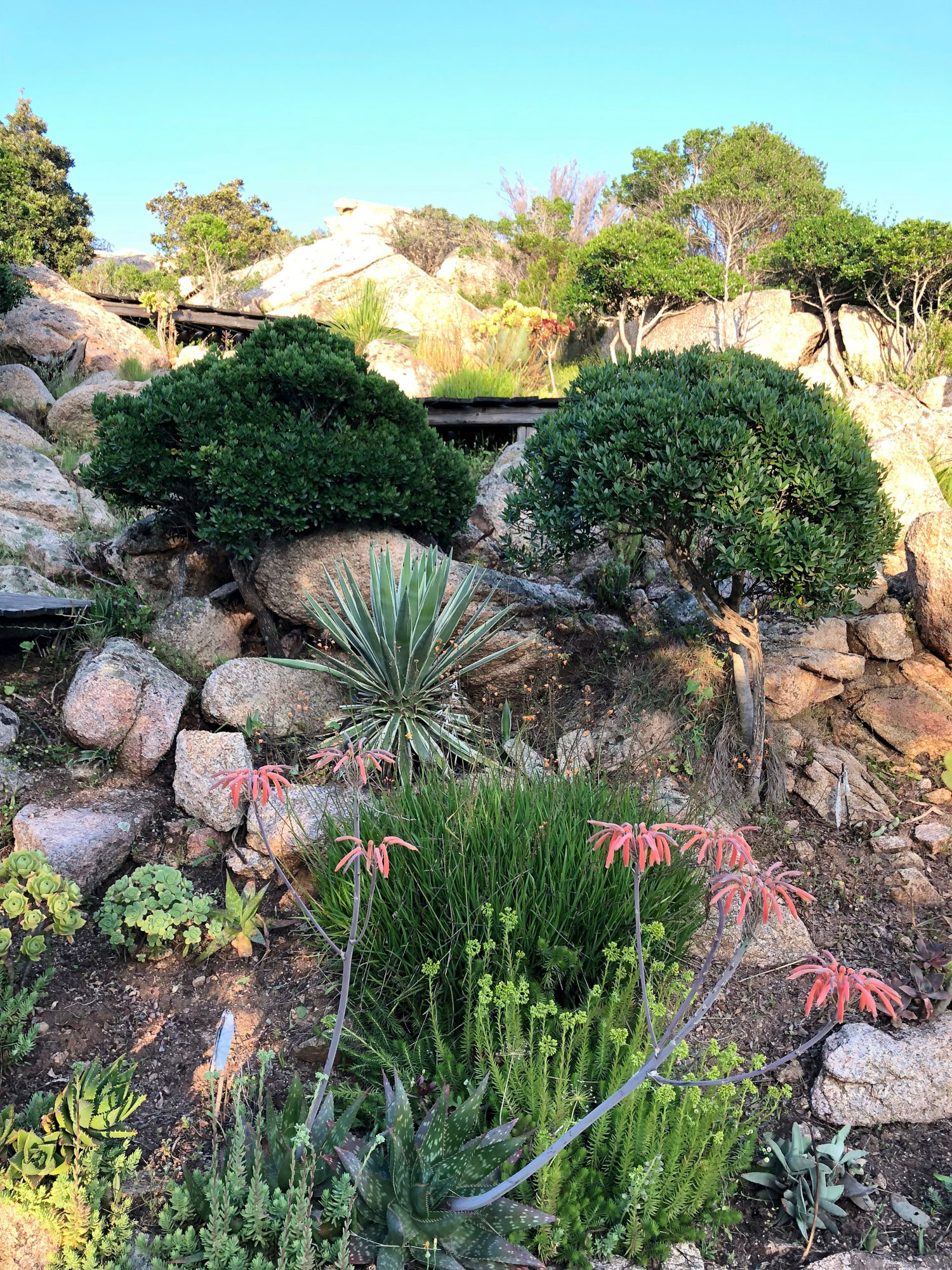 Hidden a bit further away in the back of the house is the succulent garden.
Succulents, cacti and euphorbia love the dry and sunny climate of this island.
For the last 7 years we have been collecting and propagating these lovely plants.

But be careful these plants are very prickly and some of them can give you serious rash.