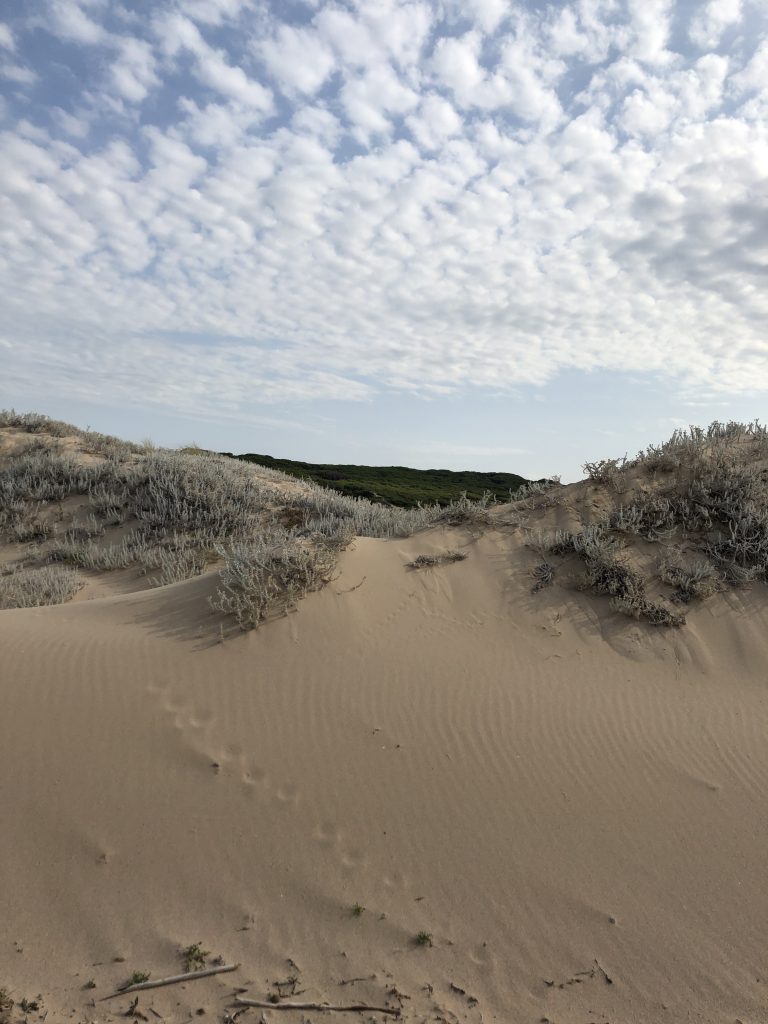 It takes roughly an hour to get to the west coast from the house but we can highly recommend it. It's rough and beautiful and very different from the costa Smeralda. There is the open sea and nothing blocking the view, so make sure to stay for the sunset. Lu littaroni & Narac Nieddu are to places on the same stretch of beach. Lu littaroni comes first when you come from North, is an official dog beach. You can pay some euros and even get an umbrella and a dog shower. From the parking, it's a 10-minute walk down to the beach. Make sure you bring shoes the sand gets very hot.
Fantastic dunes, not many people, and crystal clear water. Avoid when there is lots of wind from the west unless you are a kite surfer.
Naracu Nieddu is second a bit further down the road. Park in the pine forest and walk to the beach bar then descend to the beach.
Also nice but less wild and romantic.