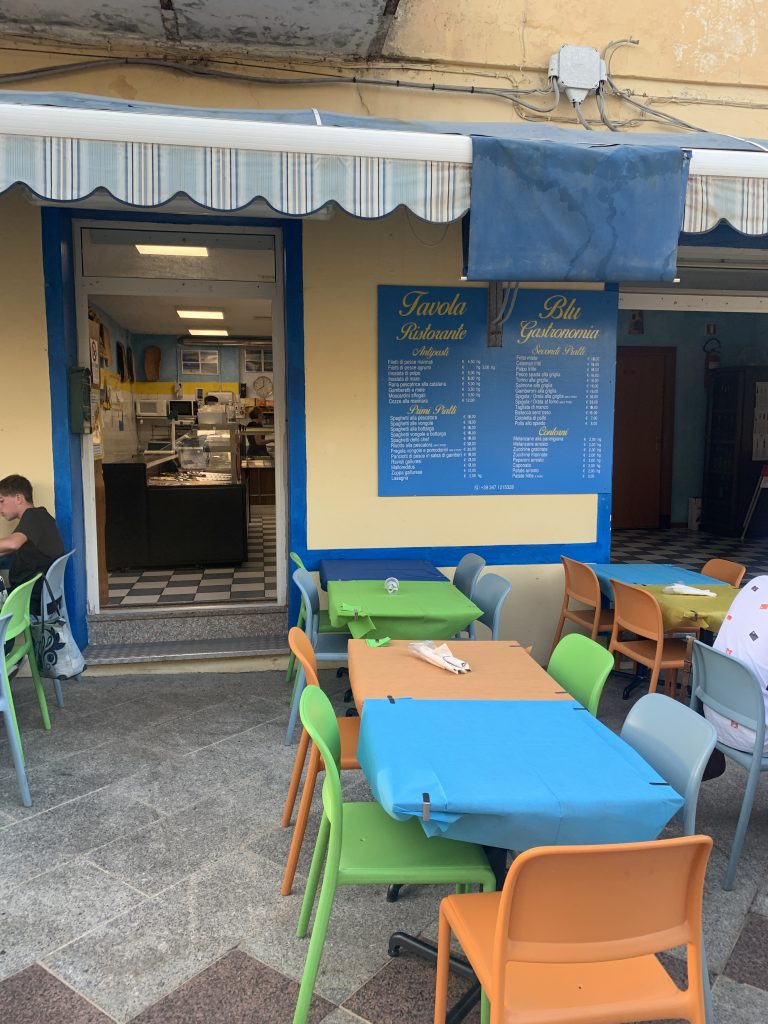 Near the churche in Cannigione is this simple and very authentic seafood place.
Nothing fancy, plastic plates, plastic cups, plastic tables. But nice and very classic fried seafood.
Easy night out, calamari fritti then a gelato at il bosisio a swimm at the city beach and maybe a cocktail at cutterl lounge.